PRINTED PROMOTIONAL GIFTS
Custom made printed promotional gifts
We offer for our customer hight quality service, therefore you can find below Pantone® chart online.
Promotional Gifts Printed Any Pantone® colour
Please note, that Pantone® colour chart can be different in the each computer screen. It depends what type of graphics card is installed in your computer. The Pantone® colour chart below is just online simulation and do not have to be exacatly identical with standard printed Pantone®  chart. It is recomended to check your choosen Pantone® colours with printed Pantone® chart.
Click to enlarge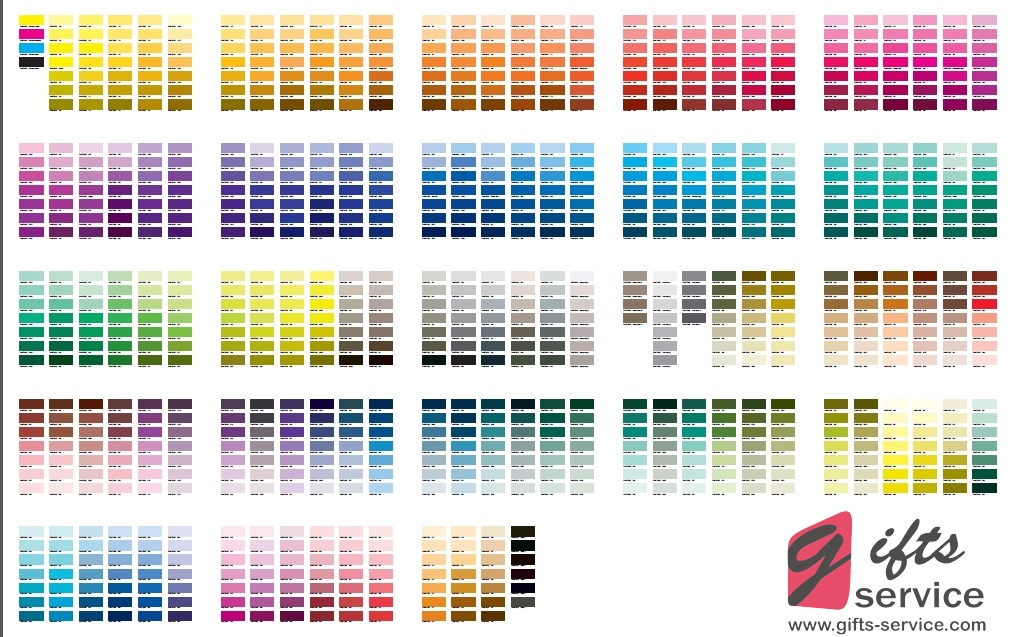 Printed Promotional Gifts – Artwork Online
We design for our customers this online artwork creator, where you can create your artwork layout online and free. Now there is ready online artwork layout creator for silicone bracelets, lanyards and hand fans.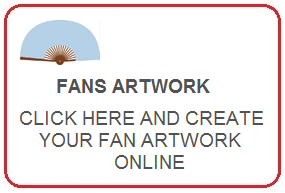 Ops! This artwork layout is not the one you like? Contact us and our professional artwork designer will create for free artwork design in the way you want. We create for you artwork layout for free after we receive order of products and deposit 50% of total order
Product layout or artwork must be sent before production start. Artwork is needed for production start in order we can produce promotional gifts according to your requirments. Please send us artwork as pdf vector format or ai, eps nebo cdr formats.
Artwork must content all information listed below:
graphic preview and defined cut
dimension
for printing
logo – position, dimension (separate logo in vector format)
lettering – position, dimension, font type (ARIAL, Times New Roman,…)
all colours defined Pantone® code
type of material