PROMOTIONAL PIN BADGES
Promotional Pin Badges for Company Promo
A pin badge is like an accessory which is used as a way of recognition and introduction. A pin badge represents status of an individual. It is used to attach on clothes or any cloth materials. The power of a pin badge is so much that over time only badge is required to represent a brand, so a pin badge is a very important constituent of a branding strategy.
Advantages of Promotional Pin Badge
We see pin badges all around us. It is common for an employee of a factory or company to have their professional name pin badges. The name pin badges for employees can be used for doing multiple tasks like attendance and entering entry time etc. No matter how impressive your personality is, you need a personalized pin badge to make it possible for people to remember your name and designation.
tin pin badges pin badges personalized pin badge
Pin Badge as promotional Products
If you are looking for a way to get the word out about your business, our promotional pin badge is a creative and inexpensive way to advertise your business name, products, and services. This is a great way to make your mark on a potential customer in a subtle yet purposeful manner. Our button pin badges create high impressions for organizations. They provide visitors with individual identification as well as a way of identifying corporate staff assisting them.
buy pin badges pins badges supplier promotional pin badge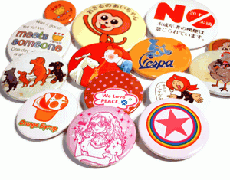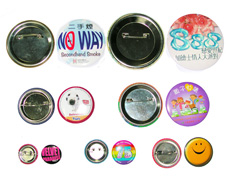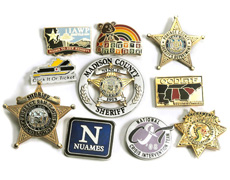 Supplier of Promo Pin Badge
As years' professional pins badges supplier, you will find here a great place to buy pin badges. Our button pin badge and lapel pin badge usually contain company logos, text or images that can easily be seen. With a short statement and slogan, our promotional pin badge can help you boost the brand cognition rapidly. And they are often worn and placed on many different items such as t-shirts, bags, banners or any cloth material.
Pin Badge printed promotional
Keeping your company name, logo, purpose, and service in the public mind is paramount to your success. If you want people to turn to you when they need your product or service, they must remember that you exist by these promotional pin badges. One extremely economical and visible way to accomplish this is to make your own pin badges.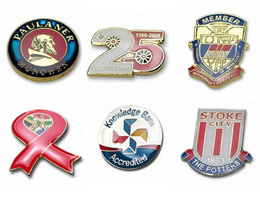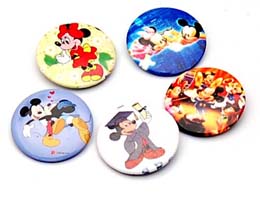 Custom Button Pins and Lapel Badges
We have various button Pins and Lapel Badges, both of which come in different shapes, colors and designs. For button pins, there are size options between 25mm to 100mm for you to choose from. Most of our items are in round shape and it would be extra charged for mould costs if you require a special shape. All of our custom made pin badges are made of quality materials including iron, tinplate, zinc alloy, brass, pewter, enamel, stainless steel, plastic, aluminum etc.
Just send us your artwork and our experienced graphic team will have it incorporated into the design of your custom pin badges at a fantastic speed. Let these affordable branded pin badges with award-winning designs to show off your organization at its best. Promotion can never be easier!
Click the links to check out our favorable items and we are always here to help you to create your own.