PROMOTIONAL PIN BADGES
Promotional Pin Badges for Company Promo
A pin badge is like an accessory which is used as a way of recognition and introduction. A pin badge represents status of an individual. It is used to attach on clothes or any cloth materials. The power of a pin badge is so much that over time only badge is required to represent a brand, so a pin badge is a very important constituent of a branding strategy.
Advantages of Promotional Pin Badge
We see pin badges all around us. It is common for an employee of a factory or company to have their professional name pin badges. The name pin badges for employees can be used for doing multiple tasks like attendance and entering entry time etc. No matter how impressive your personality is, you need a personalized pin badge to make it possible for people to remember your name and designation.
tin pin badges pin badges personalized pin badge
Pin Badge as promotional Products
If you are looking for a way to get the word out about your business, our promotional pin badge is a creative and inexpensive way to advertise your business name, products, and services. This is a great way to make your mark on a potential customer in a subtle yet purposeful manner. Our button pin badges create high impressions for organizations. They provide visitors with individual identification as well as a way of identifying corporate staff assisting them.
buy pin badges pins badges supplier promotional pin badge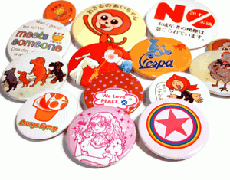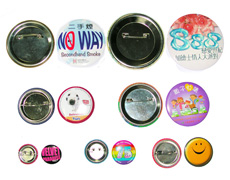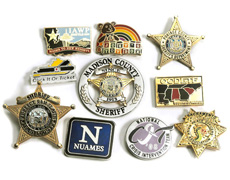 Supplier of Promo Pin Badge
As years' professional pins badges supplier, you will find here a great place to buy pin badges. Our button pin badge and lapel pin badge usually contain company logos, text or images that can easily be seen. With a short statement and slogan, our promotional pin badge can help you boost the brand cognition rapidly. And they are often worn and placed on many different items such as t-shirts, bags, banners or any cloth material.
Pin Badge printed promotional
Keeping your company name, logo, purpose, and service in the public mind is paramount to your success. If you want people to turn to you when they need your product or service, they must remember that you exist by these promotional pin badges. One extremely economical and visible way to accomplish this is to make your own pin badges.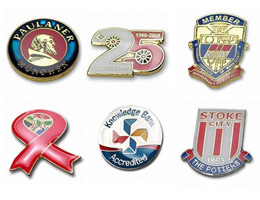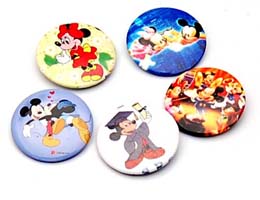 Custom Button Pins and Lapel Badges
We have various button Pins and Lapel Badges, both of which come in different shapes, colors and designs. For button pins, there are size options between 25mm to 100mm for you to choose from. Most of our items are in round shape and it would be extra charged for mould costs if you require a special shape. All of our custom made pin badges are made of quality materials including iron, tinplate, zinc alloy, brass, pewter, enamel, stainless steel, plastic, aluminum etc.
Just send us your artwork and our experienced graphic team will have it incorporated into the design of your custom pin badges at a fantastic speed. Let these affordable branded pin badges with award-winning designs to show off your organization at its best. Promotion can never be easier!
Click the links to check out our favorable items and we are always here to help you to create your own.
What are the custom metal pins & medals?
Metal pins are custom metal pins which are made in the shape of your favorite character or something else. They are usually made out of iron or zinc alloy. People are mainly using the pind and medals used for the decoration or the collection purposes. We offer these custom metal pins with a variety of design and shape.Our customers can use metal pins for advertising, political campaigning, club and organization membership, and other situations. They should wear the custom metal pins in the specified location where others can see it. We offer these custom metal pins in various sizes and shapes.
Who can use the custom metal pins ?
People can use the custom metal pins and medals for a lot of purposes. Some of them are the advertisement, the political campaigning ,the club and the organization membership, the decoration , the collection purpose and so on. Can i order these custom metal pins? Yes you can! We offer these custom metal pins with a variety of design and shape. You can customize your own custom metal pins now.
What are the features of the custom metal pins?
There are many places where the custom metal pins use. People can make their friend by giving them these pins. The custom metal pins can be ready by using advanced machines and hence they are used as advertising items. The custom metal pins are made using advanced machines and they are used as promotional items. They are also using for identification purposes.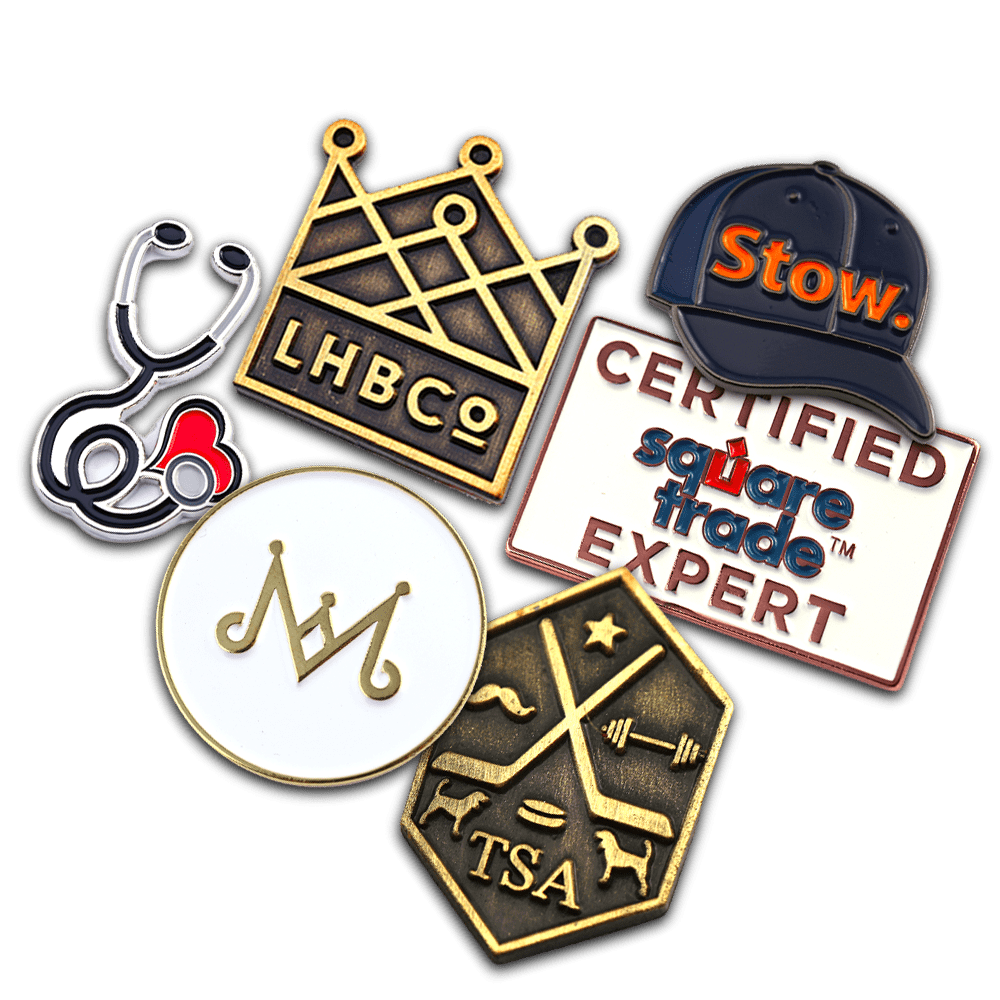 How to Make Custom Metal Pins and Medals
Making custom metal pins and medals can be a lot of fun. If you're looking for a unique gift for a special occasion, like a graduation, wedding, or a birthday, a custom metal pin or medal will be perfect. No matter what the occasion, there are a lot of choices when it comes to custom metal pins and medals. You can choose an award style pin, or you might want to design your own medal. Both way, the process is the same.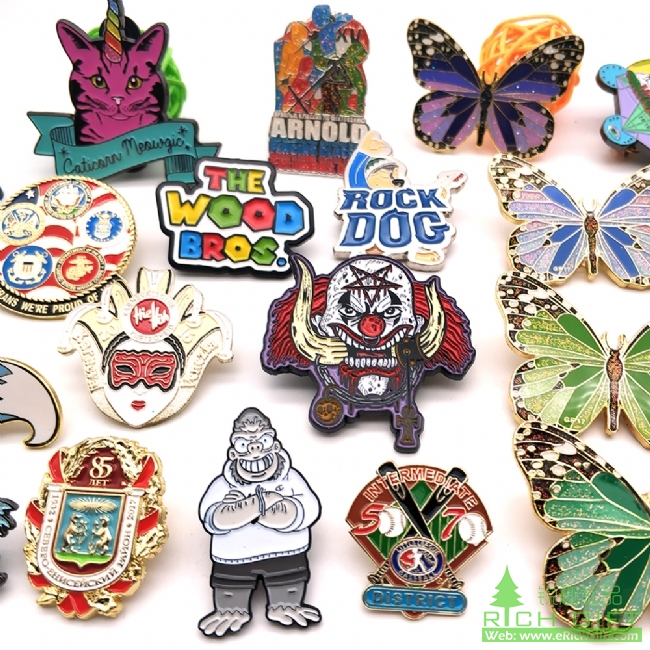 How to Design Your Pin or Medal
Whether you're designing a pin or medal, the first thing you have to decide is what size you want it to be. There are lots of sizes available, but one of the most common is 1.25 inches. The size of the metal will depend on how big you want the pin or medal to look. The metal size can determine by the diameter, which is the distance across the middle of the pin or medal. For example, a 1.5 inch pin will have a diameter of 1.5 inches. You can also have your custom metal pin or medal with a different shape. The most common shape is round, which is 1.5 inches in diameter, but you can have custom metal pins and medals in lots of different shapes, like square, oval, or rectangular.
Our Offers
What are the sizes of the custom metal pins?
We offer these custom metal pins in 1″, 1.5″, 1.25″, 1.75″, 2″, 2.5″, 3″, 3.5″, 4″, 5″, 6″, 8″, 9″, 10″, 12″, 15″, 18″, 24″, 30″, 36″, 40″, 48″, 54″, 60″, 72″, 84″, 96″, 120″, 144″, 168″, 192″, 216″, 240″, 288″, 360″, 420″, 480″, and 576″.
What are the common shapes of the custom metal pins?
We offer these custom metal pins in a variety of shapes . Some of them are :
Round
Square
Triangle
Rectangle
Star
Heart
Circle
What are the common metal colors of the custom metal pins?
We are offering these custom metal pins in different colors. Some of them can be listed as yellow brass, red brass,b ronze.silver ,gold,white brass.copper ,plain brass,gold-plated brass and so on.
Grab Yours !
If you want to have good quality custom pins and medals , you can check it out our designs or you can mail us what kind of product you are looking for. Click here to see more design.
If you are interested in our products or offers and you want to work together just reach us through this email : info@predmetyreklamni.eu
You can check all different kinds of products by clicking here.
Lapel Badges
A metal pin or medal, also known as a lapel pin, is a small pin that people are wearing attached to clothes. Usually on a purse, or on a piece of fabric. Pins may be decorative or show the wearer's association with a cause or group. Further in this article, we will talk about the purpose and different kinds of pins. In the end, we will describe how you can get personalized custom pins and medals.
Purpose of metal pins
Metal pins are tokens of accomplishment and belonging. Members and non-members enjoy collecting the organization's pins.
Businesses, corporations, and political parties are also using badges to recognize accomplishment and membership.
Wearing a pin or a medal clearly indicates that you value something or are a member of a specific organization. In other words, you're proud to be a part of, a fan of that unique thing.
Types of pins
There are various types of pins in souvenir and premium attributes. Basically, icons have several groups by type and functional purpose.
Materials of custom medals/pins can be:
Metal
Plastic
Leather
Textile
Rubber
Customize your own medal!
Choose any design and theme for the pin you want. There's no better way to reflect your brand or organization than custom pins and medals. As well as to honor champions, or celebrate the achievement of employees with personalized pins. Let's take a look at some examples of how you can personalize your medal:

Want to create fun supportive medals for your team? No problem! Using this easy way you can choose any design and any motto for your pin.
Your promotion and great memories
Medals and metal pins easily can become your promotion strategy. You can use them for example in advertising, publicity, and for branding purposes. Bright, individual, enticing – those are the requirements for a good advertising campaign.
However, it is not the only way they can come in handy. You might as well create personalized badges as a gift. Thus, it will always remain as a genuine memory which you can take everywhere.

Our offer

Pin collecting and trading have become common hobbies in recent years. Pin designs of iconic characters and themes are in high demand. We offer you the possibility to create your own design. Of course, we will guide you through the process.
Many clubs, sports teams and other institutions collect and trade pins just for their own. Moreover, you can make a limited quantity and at a low-cost thanks to fast manufacturing processes.
In the picture below, you can see examples of our work for the football team's pins.

Don't wait, place your order!
You can simply send an application for the desired design via email: info@predmetyreklamni.eu. We will definitely offer a solution.
For the customized order please include such details as size and quantity. You can consult with us in case of any questions.
The price depends on the quantity and quality of your pin, for further information, please visit our webpage or write us an email!
You can check out our website catalog for already premade medals and pins.

We are looking forward to help you with your order! Team Gifts Service