CUSTOM MADE SANDGLASS
Custom Made Sandglass as Promo Gifts
Our custom made sandglass as an object with ancient associations as well as built-in elegance will always appeal to your customers and those who appreciate the mysteries of art and time. The beautiful shape of the custom made sandglass itself and its custom-made frame and colored sand can be made to suit decor, atmosphere, or occasion.
Select your own Custom Made Sandglass
Find below custom made sandglass offer. Just click on the picture and you can see the list of custom made sandglass. In our offer you can find metal, wooden or plastic custom made sandglass.
Click for more information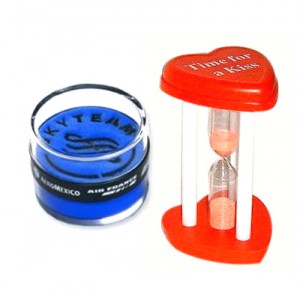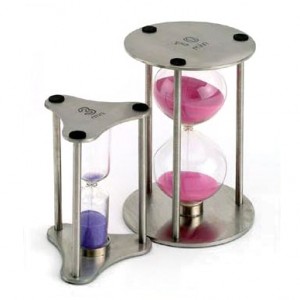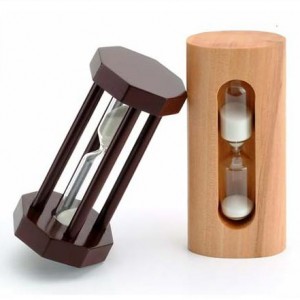 Custom Made Sandglass Product Video
Check the video below and maybe you find the right custom made promo gift for your customers.
Custom Made Sandglass Use
Today custom made sandglass is often used in board games to mark a player's turn or the duration of a task. A custom made sandglass can also be a fun way to time daily chores and other tasks. The custom made sandglass also makes beautiful collector's pieces due to their elegant style and variations in design.