Cloths with Advertising Printing for Versatile Use
A promotional cleaning cloth is a small piece of fabric woven or knitted from fibers, whether natural or mostly synthetic. Usually, the synthetic materials used for a cleaning cloth is made of polyester, nylon or a combination of both. This guarantees its high efficiency and at the same time softness. Hence so, it is suitable for cleaning glasses, laptop or mobile phone screen and others. There are certainly many uses for such a cloth, one of them is to advertise your company.
The fabric of the advertising cloth is very soft, highly absorbent, non-staining and non-creasing. You can then use the promotional cleaning cloth without worrying that something will happen to the devices or things that is being cleaned. Microfiber cleaning lens cloth are soft fibers and specially made to clean various lenses or screens. The microfibers of the cloth are electrostatically charged so that they attract small particles of dirt such as dust. Even without the use of any chemical cleaners, the cloth can remove even the dirtiest surface and at the same time leaves no maps behind. As this promotional cleaning cloth is very smooth, it doesn't not make the screen scuff.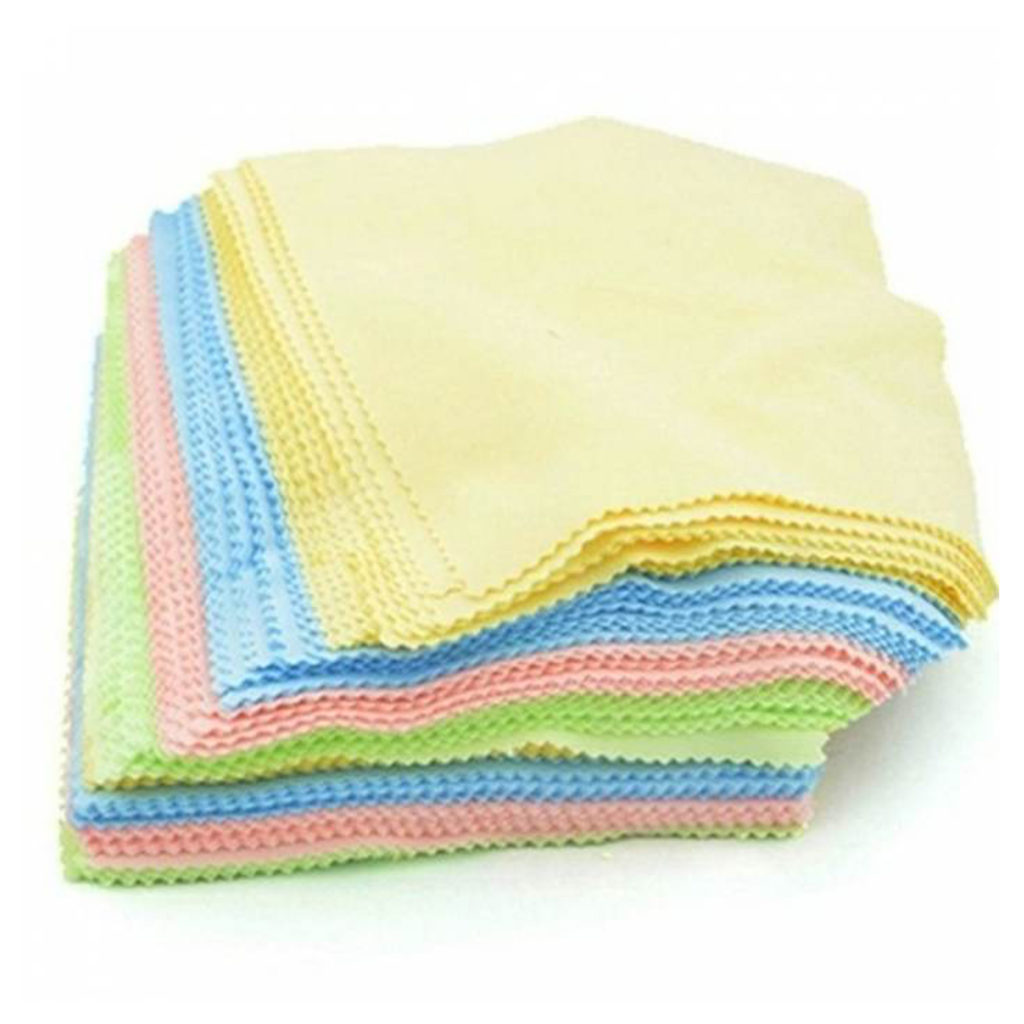 Customize your Promotional Cleaning Cloth!
People use a cloth to clean virtually any surface you can think of. So it's no wonder that a cloth can be a great promotional item . If you have your logo, slogan, company name or even your web address printed on the cloth, people will always be able to see it every time they clean something.
And you know that you need to clean all the time. Your promotional cleaning cloth is effective to clean mobile phones, laptops, cameras, and many more. All you have to do is to seize this opportunity and have your own promotional cleaning cloth made. Customize your cleaning cloth by printing or embroider you brand on it, then let your customers use this item repeatedly. As an addition, you can also customize the shapes of the cloth!
Promotional cleaning cloth with print
This promotional cleaning cloth has a wide surface to print the logo, messages and contact detail of your company. A colorful printing is an effective way to attract the users. Just be creative!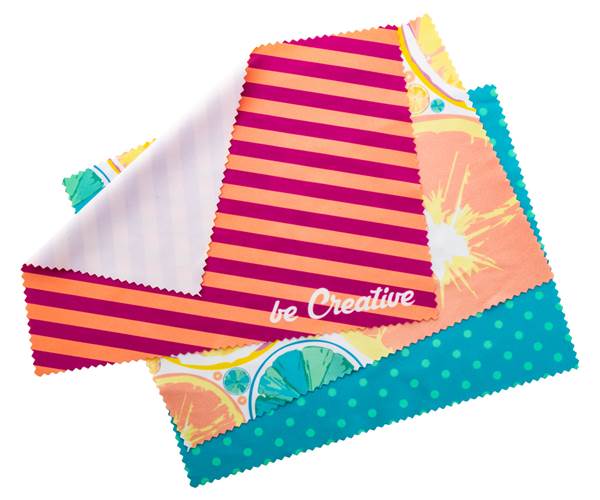 If the goal is to make the advertising cloth as cheap as possible, it is possible to use printing in one color or printing in primary colors using screen printing technology. If we have a requirement for color advertising printing, then there is the possibility of heat transfer.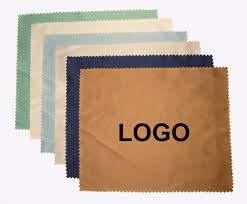 The cloth will quickly become widely used in every household. And If you choose an advertising cloth with a print, you will also choose an item that will always remind your company and the people around it of your company.
Promotional cleaning cloth with embroidery
If you want to make the logo or name of your company stay longer, you can choose to embroider it on the cleaning cloth. It gives an elegant look to the cloth.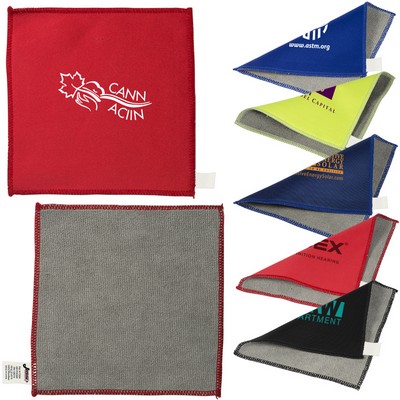 Promotional cleaning cloth with custom shape
Make your promotional cleaning cloth even more unique and stand out by having a custom shape that any other companies do not have. It is possible to make an advertising cleaner in a custom shape, for example in the shape of your logo or product. This type of promotional cleaner is sticky on the back. Therefore, it allows easy removal and re-adhesion to the back of the device to be cleaned.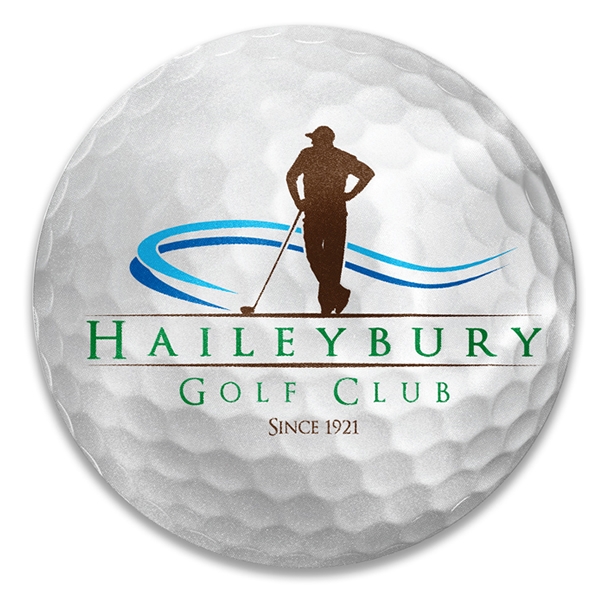 The Advantages of Promotional Cleaning Cloths made of Nano Fiber
We have been producing advertising cloths for a very long time. And now the spotlight is belong to these nano textiles and nano fibers. Due to the media coverage of nano fibers, this promotional item has a very high value, but so affordable. It is the most practical thing that can easily become a very effective advertising item. Because the quality is high, but the purchase cost is low.
If you are looking for a promotional item that people will always have in hand and at the same time have a long service life, then this cleaning cloth is the right one. Outrun your competitors and grab this promotional cleaning cloth which made exactly to suit the products or services your company offers. Beside, a nano fiber cleaning cloth will also give you some advantages as follows:
Clean without Other Tools. This nano fiber can clean lenses without the need for soap or other chemicals, making it very effective and efficient. Also, it is easy to use.
This cloth material is very soft and will not damage the glass screen of your gadget's lens. It is very useful for cleaning your glasses or other lenses.
It Dries 3 Times Faster. This cloth can be used repeatedly and can dry 3 times faster than ordinary cloth.
The cloth we produce is one of the best on the market, which ensures a long service life for your advertisement. At the same time, we provide significant quantity discounts and offer a full service. You will not have to worry about a lot of annoying details. We will take care of everything for you! Feel free to contact us for orders or any questions you may have about the cloth.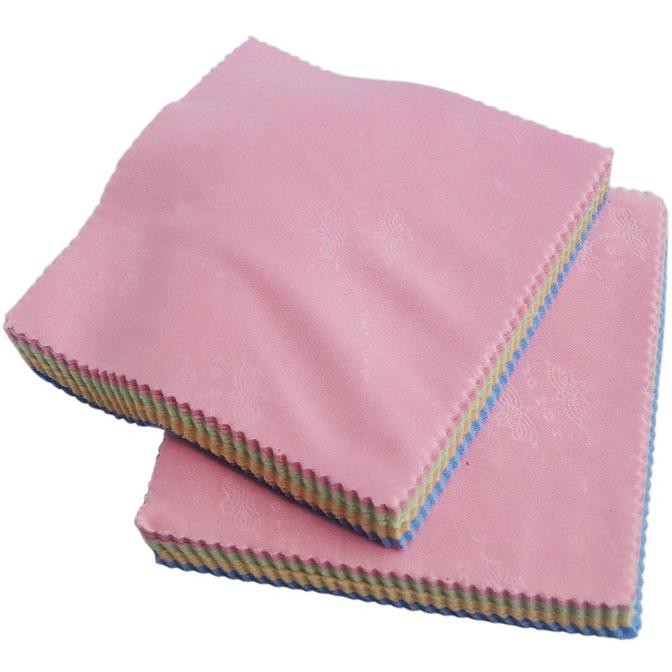 5 other best promotional application items using nano cloths
There are tons of promotional items ideas using the nano cloths. You can always put your logo on these items to advertise your company. Here are other 5 best promotional items out of nano cloth:
A nano cloth bag. It is a small bag where your customers can keep their keys or coins inside.
Mini sticker. This original advertising product has a sticker on one side that sticks to the back of the phone. You can peel the front off with a micro or nano fiber display and re-stick it from the back. It will not lose its adhesiveness. As a advertiser, we can be sure that your ads are still in sight.
Cloth for glasses or display with advertising print as a cover for a magazine. This product is cheap in large volumes. We also offer smaller sizes with a lower price. The value perceived is relatively high.
Case for sunglasses, ski goggles or microfiber phone. Another very successful advertising product is a bag cover for ski or sunglasses.
Microfiber gloves. Nano fiber gloves for handling gems or jewelry can be a particularly effective promotional item.
Grab your promotional cleaning cloth now!
Make sure to have a nice yet functional promotional item as a gift for your customers . A custom promotional cleaning cloth is a right option! We are not only providing this advertising item but also any other promotional things according to your order.
So, are you interested in our offer? Do not hesitate to contact us for a price offer by email: info@predmetyreklamni.eu
For our other products, please check it here. Also surf our main page here.
In the price request, please state the necessary information for the price offer such as : the quantity, the color, design and delivery time. All this information will help us to promptly process the price offer just for you.
We are looking forward to collaborating with you! Team Gifts Service