PROMOTIONAL MICROFIBER CLOTHS
Promotional Microfiber Cloths a Wide Variety of Use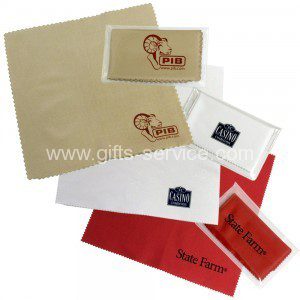 Promotional microfiber fabric is very small strands of material that can be knitted or woven together, or made into non-woven fabrics. Promotional microfiber cloths are highly versatile and popular for a wide variety of uses. Most microfiber fabrics are made from synthetic materials such as polyester or nylon, or a combination of both.
Microfiber cloths is lightweight, highly absorbent and does not stain or wrinkle easily. Promotional microfiber cloths that are electro statically charged can pick up small particles, such as dust, without the use of cleaning solvents, and leave no lint behind.
Promotional Microfiber Cloths Video
Check the video of promotional microfiber clohts and contact us for quotaion.
Why Promotional Microfiber Cloths From Us
different design can be chosen based on your demand.
custom sizes and shapes
free samples of previous production
less than 19 days delivery time
100% qualitiy materials
low MOQ
 Microfiber Cloths As Promotional Gifts
Promotional microfiber cloths are a really effective refreshing new way to advertise. In today's world every individual has something that requires cleaning with a microfiber cloth. Your branded microfiber cloth will be used again and again. Your custom printed microfiber cloth will be used to clean the mobile phone, the laptop, the camera, the mp3 player, and specs. A promotional microfiber cloth has a great print area and lifespan making this one of our most popular promotional items.
Microfiber Cloths For Promotional Events
This is a promotional product that will be well received and well used. A promotional microfiber cloths is a long lasting promotional product. Your message will be displayed time and time again every time your promotional microfiber cloths is used Our promotional micro fiber cloth has a lovely quality – it perfectly cleans items with no scratches!
PRINTED CLEANING MICROFIBER CLOTHS
Printed Cleaning Microfiber Cloths
Four edge styles to make personalized microfiber lens cloths. If you have your own personalized request for lens cloths, just contact us and we can make it.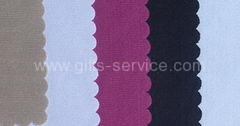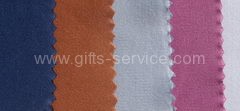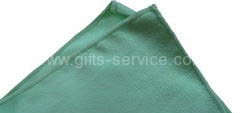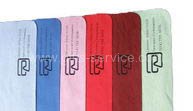 Printed Effect of Microfiber Cleaning Cloths
We have different printing methods for your options. Choose your favorite style for personalized lens cleaning cloths and let us know. We will be producing your most satisfied lens cloths with your personalized request.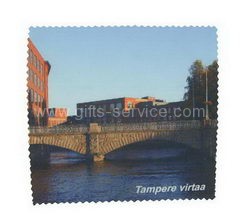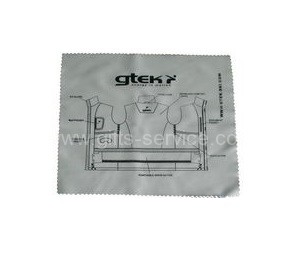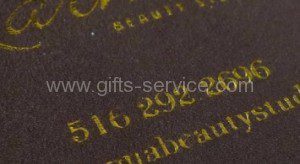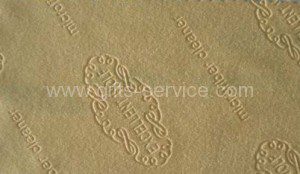 CUSTOM MADE CLEANING CLOTHS
Custom Made Cleaning Cloth
We offer custom made cleaning cloths for your business promotion at great price.
Custom made cleaning cloth is a perfect promotional item that is handy and useful while promoting your brand. Printed full colour front and back using our special dye sublimation these custom cleaning cloths are excellent use on glasses and PC monitors and are guaranteed to stay with people for years
Custom Options For Cleaning Cloths
Material: different thickness and texture for personal budget and feel
Printing techniques: different skill and effect for personal budge and favor
Edging: standard sizes for current edging styles to save cost for options, while maintating customization ability.
Packing: different packing material for personal budget and favor
This custom made cleaning cloth is a cost-effective marketing merchandise as the cleaning cloth can be custom printed with lots of information in full colour with an once-off price.
Custom Made Cleaning Cloths Samples
Check out below sample display of cleaning cloth with custom request and contact us to get direct factory price and have them for your trade shows, marketing events or in-corporate campaign!
Custom Made Cleaning Cloth Stamping

The custom made gold stamping cleaning cloth is made from suede microfiber which is more durable and easy to wipe dust. We have the stamping logo in siliver, red or blue color to make the best effect.
Material: Suede Microfiber
Size: 15x18cm
Minimum Order: 1000 pieces
Custom Made Cleaning Cloths with Printing

Printed by silk printing effect, this custom made cleaning cloths will bring you the perfect visual effect and soft touch feeling. Available for Pantone colours.
Material: 200G Microfiber
Size: 15x21cm
Minimum Order: 1000 pieces
Custom Made Cleaning Cloths Heat Transfer Printing

Using the heat transfer printing craft, the promo cleaning cloth looks warmer and softer. Made from 100% microfiber, the promo cleaning cloth can use for glasses, computer, phone, television, camera, etc.
Material: 200G Microfiber
Size: 19x24cm
Minimum Order: 1000 pieces
Custom Made Cleaning Cloth from 100% Microfiber

This heat transfer printing advertising cleaning cloth made from 100% microfiber. With fashion looking and comfortable material, advertising cleaning cloth has lots of fans for all the ages.
Material: 200G Microfiber
Size: 15x18cm
Minimum Order:1000 pieces
Custom Branded Cleaning Cloths

Branded cleaning cloth is using the heat transfer printing craft and made from 100% microfiber. Branded cleaning cloth can be printed any Pantone colours.
Material: 200G Microfiber
Size: 15x15cm
Minimum Order: 1000 pieces
Custom Made Microfiber Cleaning Cloth
The heat transfer printing microfiber cleaning cloth is made from 100% microfiber. You can choose your own  logo printing on the microfiber cleaning cloth.
Material: 200G Microfiber
Size: 15x18cm
Minimum Order: 1000 pieces
BRANDED CLEANING CLOTH MANUFACTURER
Branded Clean Cloth Manufacturer and Production
We are professional branded microfiber cleaning cloths manufacturer producing wide ranges of cleaning cloths to clean for all types of glasses, resin lenses, camera, LCD screen, monitors, jewelry, home appliances, precision electronic products, high-grade furniture, car glass, sporting goods, etc. Our cleaning cloths with branded request are made of good quality raw materials, adopt advanced production technology, and finally well received by users at home and abroad.
Manufacturer Raw Material for Branded Cleaning Cloths

We purchase the primary raw material, and spin them with synthetics in order to get the type of yarn they need for production. Yarn must be coated or sized in order for it to be woven more easily. Bleaches are generally used to whiten a towel before dyeing it (if it is to be dyed).If the towel is to remain white, an optical brightener to make the white look brighter. Synthetic or chemical dyes, of complex composition, which make clean cloths both colorfast and bright, will be used.
Branded Cleaning Cloths Printing by Manufacturer
If cleaning cloths is to be dyed, the large, dried uncut rolls are taken to large vats of chemical dyes, which have proven over time after extensive residential laundering. After being immersed in the vat, the microfiber cloths are removed and pressed between two heavy rollers which force the dye down into the microfiber cloths. A thorough steaming sets the color. The microfiber cloths are again steam-dried, fluffed in the drying process, and then the dyed microfiber cloths are ready for cutting, printing and labeling.
Manufacturer Cutting Process to Complete Branded Cleaning Cloths
According to customers' requirement, manufacturer will precut the branded cleaning cloths into standard size 10cm*15cm, 15cm*15cm, 15cm*18cm or any size that customers want. This will be executed once the microfiber cleaning cloths are dyed into the colour customer requiring.
Manufacturer Provide Branded Cleaning Cloths Quality Control & Packing
Branded cleaning cloths are rigorously checked for quality control throughout the production process. If yarn is purchased, it is randomly checked for weight and must be the standard established (lighter yarn spools indicate the yarn is thinner than desired and may not make as sturdy the cloths). Bleach and dye vats are periodically checked for appropriate chemical constitution.