Promotional Bandage Maker
Put your advertisements on your customers and let them promote your market with your custom made adhesive bandagesand dispensers in a variety of vibrant, eye-catching colors that will get any company brand or logo noticed.
Use custom printed adhesive bandages and its dispensers with your own design to advertise your brand by giving them away at health fairs, fitness centers, sports events, outdoor club activities or add them to first aid kits, goody bags, or direct mailings. You'll find that promotional adhesive bandages and dispensers are an affordable way to help deliver your message in your business promotion.
Promotional adhesive bandages and dispensers imprinted with your logo come in the following types:
Refillable Bandage dispenser with fashion bandages
If you like our Original Bandage Dispenser, you will love our updated Nuvo bandage dispenser! Add some flair to this dispenser as the product is equipped with 5 latex-free colored bandages that will attract some attention. The latex free bandages are made in USA and the dispensers are manufactured in USA with imported materials. The bandages come in a case which is refillable and made out of styrolux plastic. Perfect for school field trips! Size:4 1/8 " x 1 1/2 " x 1/2 " Material: Plastic
Original bandage refillable dispenser with 5 custom white bandages
Your logo or brand will look great when you pair it with the Original Bandage Dispenser with Custom White Bandages! Containing 5 latex-free bandages, these highly visible dispensers and bandages will bring life to you imprinted logo using bright colors. The custom printed bandages come in a case which is refillable and made out of styrolux plastic. Great for safety and healthcare promotions! Item Number:40082 Line Size: 4 1/8 " x 1 1/2 " x 1/2 " Material: Plastic
Pill box- bandage dispenser
Pill box / bandage dispenser. Includes 8 bandages. 3 separate compartments, bottom slides open to access bandages. Bandages are latex free. Meets FDA requirements.
Size:
4 1/2 " x 2 "
Packaging:
Cello bag.
Promotional Bandage Maker for Promote
This advertising adhesive bandages is simple packed, inexpensive but great for printing your brand or logo on. The packs are translucent so that the print can be seen directly. Item No: GS-BA 001
Material: PE
Size: 5.6 x 1.9 cm
Min.Order: 10,000pcs
Custom Printed Promotional Bandage from Maker
Thiscustom printed adhesive bandage is also simple packed, inexpensive but great for printing your brand or logo on both the paper packs and the bandages. More powerful to promote your brand. Item No: GS-BA 002
Material: Fabric
Size: 7.6 x 1.9 cm
Min.Order: 10,000pcs
Promotional Adhesive Bandage
Get great exposure for your brand with promotional adhesive bandages. These items are eye-catching so that your logo will certainly be on the customers! Packs and dispensers are optional. Item No: GS-BA 003
Material: Fabric
Size: 7.2 x 1.9 cm
Min.Order: 10,000pcs
Branded Promotional Bandages with Dispenser
This branded bandages are with original color dispensers, both bandages and dispensers can be printed. The dispensers can make the bandage more attractive and easy carrying. Item No: GS-BA 004
Material: PE
Size: 7.2 x 1.9 cm
Min.Order: 20,000pcs (5 pcs in one pack)
Wholesale Adhesive Bandage for Promotion directly from Maker
This wholesale adhesive bandage is with translucent dispenser and transparent plastic pack. The dispenser is also printable. Bandages in a dispenser are a great way to spice up your safety promotion.
Item No: GS-BA 005 Material: Fabric
Size: 7.2 x 1.9 cm, (box: 9.7×3.7×1.2cm)
Min.Order: 2,000pcs (10 pcs in one PP box)
Maker for Promotional Custom Made Bandage in Tinbox
This Custom made bandage is a great promotional item to promote your brand in a impressive way and in a long run. They also show your brand's great image.
Item No: GS-BA 006
Material: PE, Metal box
Size: 7.2 x 1.9 cm, (box: 12x8x2 cm)
Min.Order: 2,000 boxes
Other bandage dispensers are available:
Adhesive Bandages & Dispensers For Promotional Sports Event directly from Maker
Our company is a wholesaler of promotional adhesive band-aid plaster, and we specialize in manufacturing all kinds of custom adhesive bandages and can provide you with high quality products at low wholesale prices.
We can provide you with free artwork design, free sample (transportation fee excluded) and usually the production time will be within 15 days on the minimum order basis.
Contact us here right now to ask for custom made band-aid bandages with various dispensers and get Free artwork design and free sample from us.
Custom Made Bandages for Company Advertising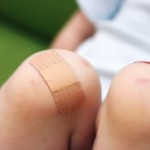 Custom Made Bandages Plasters, also known as band-aid dressings or plasters, can serve the same healing function of the crust that forms and protects the wound site. An adhesive dressing is placed over the wound, protect the area of contamination and bacterial infection, while allowing a circulation of air in the place of the wound without adhering to the wound.
Custom Bandages as Promotional Gifts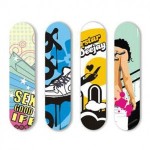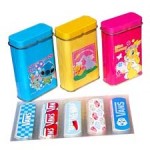 Studies have shown that wounds covered by thick crusts often break open as strike breakers dry and become cracked and brittle. Taking the place of the crust, plaster Band-Aid can prevent the crust from forming. Protection of adhesive coating provides the added benefit of faster healing and less scarring of wounds where scabs were allowed to form.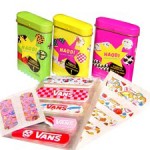 Custom Made Bandages Video
Check custom made bandages video below and contact us for quotation.
Promotional Custom Bandages
From the picture above, you can see different types of plaster or adhesive bandage healing, which is to adapt injuries in different parts of the body, such as fingers, fingertips, nose and so on. And you can be certain of adhesive Band-Aid are so beautiful with photos printed on the dressing and distributors notice.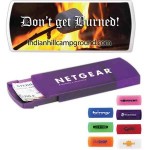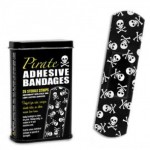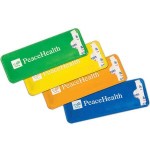 Different Printed Custom Bandages
Plasters, also known as adhesive patches have just the same function as when the wound was formed to protect the surface. Placed on the wound, the bandage protects the surface against bacterial infections, in a way that prevents the wound and it does not stick to the wound.