HAWAIIAN LEIS WHOLESALE
Hawaiian Leis Wholesale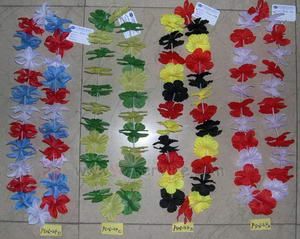 Welcome to Gift-Service, we offer wholesale service of hawaiian leis wholesale. It is ideal for promotional idea.
The Real flower leis Wholesale in Hawaii
are necklaces made of fragrant flowers strung together and traditionally used to say hello, goodbye, thanks or to celebrate nearly anything in Hawaii. Hawaiian hula leis are beautiful and very special to Hawaii. They are generally only found in Hawaii. Because of this, many people try to buy leis after returning from their Hawaii vacation to help remember the great time they had in Hawaii.
The leis in Hawaii are usually made out of real flowers. The Real flower leis, or fresh flower leis, have a limited life. It can keep for only a very short time and is a little bit expensive.
Meanwhile, maybe you have no plans to actually travel to Hawaii but are planning a Hawaii luau theme party. So You will certainly need plastic Hawaiin leis for your party.
Our Hawaiian Leis become cool promotional items for outdoor events such as picnics, concerts and paty.Wholesale Hawaiian Leis less expensive.
inexpensive Hawaiian Leis Wholesale
Therefore, the plastic Hawaiian leis are a really inexpensive Hawaiian Leis alternative for you. We provide plastic Hawaiian leis, sometimes called "Synthetic Silk" Hawaiian Leis for custiomize wholesale. In truthfulness, we have a wide range of plastic available with Hawaiian leis.
Regardless, plastic Hawaiian Leis are great for themed parties, kids, parties, or for quantity purchase.
Hawaiian Flower leis Wholesale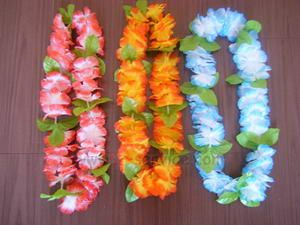 Wholesale Hawaiian Flower Wristband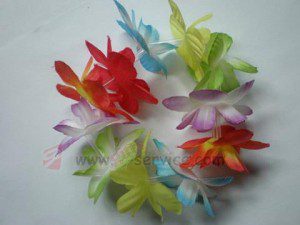 HULA SKIRTS SUPPLIER
Hula Skirts Supplier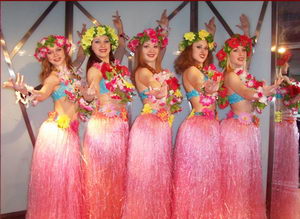 Custom Hawaiian hula skirt are the traditional dress for hula dancing. For a common look of Hawaii hula cotumes usually includes a bra top, a Hawaii shirt and flower hula leis. We are wholeslae Hawaii Hula skirt costume supplier.If you prefer a more modern style, we offer PP hula skirt customes and Nylon hula skirt sets. This is not exactly traditional, but is more in keeping with conventional behavior. Our Hawaiian Hula Skirts are made of high quality PP raffia imitate grass. These hula skirt costumes are becoming more popular because of the greater variety of colors and styles rather than simply tan or green Grass Skirt sets. We also feature some cute Kids Hula Skirt suits for an activity with the children at your Luau Party.
Beautiful Hula skirt Supplier
Anyone can be a hula girl with this great costume set! A fun way to dress up and have a great time at any Hawaiian luau or fun-loving occasion!
We are wholeslae Hawaii Hula skirt costume supplier. Our hula skirt costumes have PP flower bikini top and PP Raffia for the skirt/PP flower hula skirt. Our hula skirt sets are available in toddler, child and adult sizes.
Hawaii Hula skirt costume Supplier
A traditional hula skirt is called a pa'u and is a wrapped skirt. It is often made from raffia, which is long palm fibers woven together. The hula skirt made of raffia is often tied and thus has a wraparound quality. The individual raffia strands are both thick and stiff, so the skirt stands out slightly from the body. It is usually knee length or longer.
Today you can find an inexpensive hula skirt made from imitation raffia PP. The fibers tend to be a little softer, so the skirt lies flat. This makes a good option for a Hawaiian themed party of for a Hawaiian costume.
Meanwhile, It would be a mistake to assume that the hula skirt is always one made of raffia. In fact, many modern hula dances are done in colorful flowers Hawaiian skirts or dresses. Alternately, it may be more beautiful and attractive to dance in flower than in raffia.
We are wholesaler of PP Hula skirts and supply our customers all kinds of PP Hula skirts, from color Hula skirts to multicolor Hula skirts and Hula skirts with colorful flower. Our products are of good quality and competitive price. With economy and value priced, PP Hula Skirt is perfect for the little island folks, hot summer parties, Hawaii theme potluck and other commercial activity performers.
Popular hawaii Hula skirt costumes supplier
inexpensive hula skirt costume Supplier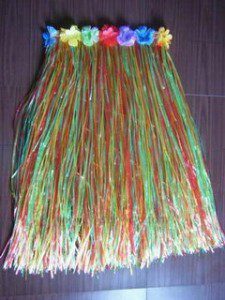 Hula Skirt costume Supplier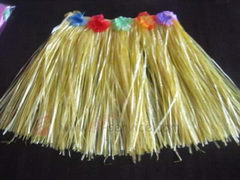 Popular hula skirts costume Supplier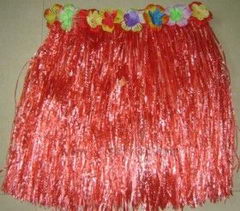 The Hula Bikini Tops, also known as Hula Bras, are classic for any Hawaii Party. The traditional Hula Bikini Tops are made from Coconut. Some women may find these uncomfortable so we offer the PP flower hula bras. It is more comfortable and light in weight. What is more, these Hula flower tops are colorful and beautiful. It is a fantasitc eye-attractive thing. This is very popular for girls to wear at Hawaii theme Party.