PROMOTIONAL SNAP HOOKS
Promotional Snap Hooks as Great Gift for Customer
We are now producing promo snap hooks with built in functions that are quite useful on a daily basis. And these promo snap hooks appeal to various businesses, groups and organizations associated with the new shapes as new marketing tools. We also manufacture custom shaped snap hooks and carabiners. Our customized promo snap hooks come in sizes to fit almost anything: keys, backpacks, purses, belts and even zipper pulls. They also come in a wide array of colors. Made of aluminum, these carabiner snap hooks are lightweight and functional.
Promo Snap Hooks as Custom Gifts
Our promo snap hooks can be screen printed on one or two sides. Also, some of carabiners hooks can be laser engraved. Great to display your company's or organization's name on one side of your item, and your Web address or other information on the other side.
Let us know about your business, we can make personalized carabiner snap hooks evolving new shapes and functions with a custom name, logo or message on the roost. Up till now, some of our promo carabiners hooks include a mini flashlight, pen, led light, mini tool kit, compass, or pocketknife. Consider your target market and select a variety that suits their lifestyles.
Promo Laser Engraved Snap Hooks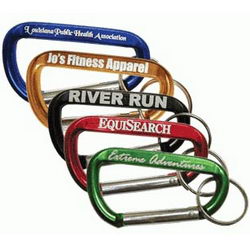 More space for your logo and names on these carabiner snap hooks for keychains. Laser engraved for two sides.
Item Code: PPSH-120501
Size: 8mm*80mm
Min Order: 1000 pcs
Promo Snap Hooks for Keyring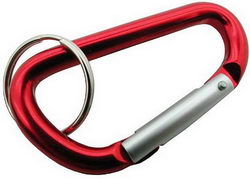 These snap hooks for keyring can be perfect as promotional gifts. Inexpensive costs make great value. Available in multiple colors and laser engraved.
Item Code: PPSH-120502
Size: (L)76 mm (W) 40 mm (D)7 mm
Min Order: 1000 pcs
Auto Locking Promo Snap Hooks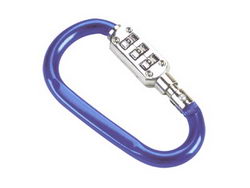 This snap hook features an auto lock on the gate. You can set your password freely. Available in many more colors.
Item Code: PPSH-120503
Size: 6.5*54*35mm
Min Order: 1000 pcs
Promo Snap Hooks in Custom Shapes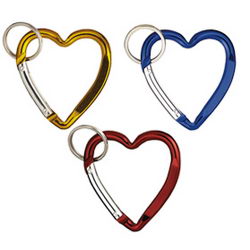 Custom shaped snap hook with key chain is one of our custom made carabiner clip for non-profit organizations. Available in many colors and custom shapes. Logo can be imprinted.
Item Code: PPSH-120504
Size: hook size 30mm, 38mm, 50mm, 60mm,70mm, 80mm, 10mm, 12mm,15mm
Min Order: 1000 pcs
Promo Snap Hooks with LED Light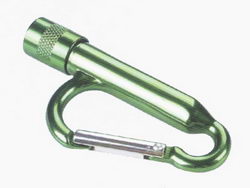 Super bright with one LED light torch function, these promo snap hooks are available in many colors. Laser engraved logo is also available.
Item Code: PPSH-120505
Size: 6*85*40mm
Min Order: 1000pcs
Promo Snap Hooks with Logo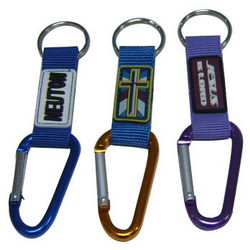 With functional fabric strap and logo imprinted, you can have promo snap hooks, as affordable reward for any event.
Item Code: PPSH-120506
Size: 25mm(width)*16mm(length)
Min Order: 1000 pcs