PROMOTIONAL AIR FRESHENERS
Promotional Air Fresheners as Great Gift!
An air freshener is used to ward off bad odors in the car. The promotingal car air freshener is easy to use and easy on the pocket. It is effective in cleaning the bad odor of tobacco smoke and other pollutants. People who travel a lot in cars use this scented air freshener regularly. A pleasant smelling car is always more enjoyable.we are doing promotion for car air fresheners.promotional air fresheners for your next advertising event directly from supplier. applications of advertising car air Fresheners for promotional activities.
The variety of fragrances available here for your car air freshener is mind-boggling. They come in a wide range of blended scents that cover just about anyone's preference. These hanging air fresheners is excellent not only inside a car to keep it smelling fresh, but it can also be used in other locations such as offices or the home as a beautiful decorative item.Make your standing out car air fresheners with your logos for promotional project.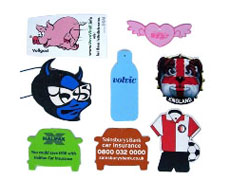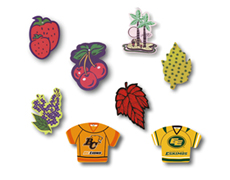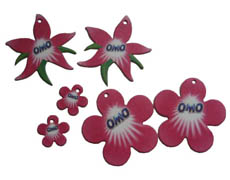 Promotional Car Air Fresheners for Your Customers
We are an Australia based air freshener supplier who offers various promotional car air fresheners in an assortment sizes, colors, fragrances. Popular and cheap air fresheners are made from quality cotton paper or plastic material in whatever shapes you want them to be, while wood and plush are available too. All the fragrances are synthetic and chemically prepared.
Promotional Car Air Fresheners Products Video
Check the video below and see how can be produced your promotional car air fresheners. On the video we introduce you promotional car air fresheners we produced for our customers.
Promotional car air fresheners are usually used high grade cotton paper with special blended fragrances with a rope to be hung in car or any auto. Our paper car air fresheners can be made with your special shape designs and printed with your brand name, logo, slogan, service or contact information, which make this kind of air freshener for car a number one product choice in target advertising marketing for business and Corporate Companies. You can give out these printed car air fresheners to your customers to appreciate their support of buying your products or in any promotional campaign when your new products launch as perfect give-a-ways. Aromatherapy fragrances with custom printed logo messages will surely attract your target audiences or reach your promotional purpose.
Applications of Advertising Car Air Fresheners for Promotional Activities
You can find different of occasions to use air fresheners. To boost your business in Australia, it is a good choice to use these promotional car air fresheners for your next campaigns.
Promotion – Giving these promotional car air fresheners as a thank you gift to your existing customers or potential customers, it definitely helps reintroduce your product or service to them again and again.
Fund Raising – All non-profit organizations can use this personalized car air fresheners as cheap but cost effective as a simple tool for fund raising.
Festival/ Party Event – To let more people know the coming event, you can custom print your date, venue, and time on these promotional car air fresheners and hand them out in school, in the street or anywhere your target audience located.
Brand Label – If you are in retail business, this branded paper promotional car air fresheners could be a perfect scented label for your products or could be a give-away gift for your customers.