PROMOTIONAL PLUSH TOYS
Promotional Plush Toys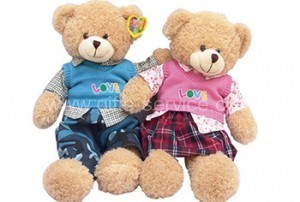 Promotional plush toys have been popular for a very long time. Most modern gifts stuffed animals are called stuffed toys, soft toys, or plush toys. Mostly, soft stuffed animals were designed to bring comfort to young children, but many adults like them, too.
Why Gifts Service For Your Promotional Plush Toys
Below listed points fully state why we are stronger and would be your right choice to choose working with us.
low samples cost and transportation fee
25 days delivery time after order confirmed at minimum order basic
low MOQ at low price
professional and free graphic designer to help with your artwork
custom ability to make the items special and only to you
always give best idea for your project
Promotional Plush Toys Product Video
Please check video below and you can see some of our promotional plush toy realization. Maybe it gives you an idea for your promotional plush toys.
Promotional Plush Toys as Gifts
Promotional plush toy animals is a unique fun alternative to flowers and traditional dolls as gift. With its cheering effect and perfect stable nature, it can provide children and youngsters years of happiness and joy. Offering a gift of our gifts plush toys are one of the most popular expressions of friendship and love throughout the world.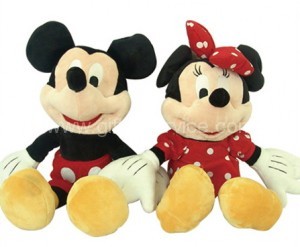 Promotional Plush Toys for your Customers
Our promotional plush toys can provide a unique alternative to traditional souvenirs or fund-raising efforts. They can market your brand image to both children and adults, while developing additional revenue for your event or business. We can customize teddy bears, animals, aliens, pinatas, robots, cars, puppets, and even kids' furniture! In most cases, if you can dream it, we can produce it.
You will be surprised at how cost effective we can produce them for you and what instant name recognition they can provide.
From Promotional Plush Toys History
The Steiff Company, founded in 1880 in Germany, was the first commercial maker of the stuffed toys animals. While the German company that first started making them commercially goes back a long way, the original plush stuffed animals go back even further. And then, the stuffed animals are wildly popular in many countries and the enjoyment of them by all ages.