PROMOTIONAL PLUSH TOYS
Promotional Plush Toys
Promotional plush toys have been popular for a very long time. Most modern gifts stuffed animals are called stuffed toys, soft toys, or plush toys. Mostly, soft stuffed animals were designed to bring comfort to young children, but many adults like them, too.
Why Gifts Service For Your Promotional Plush Toys
Below listed points fully state why we are stronger and would be your right choice to choose working with us.
low samples cost and transportation fee
25 days delivery time after order confirmed at minimum order basic
low MOQ at low price
professional and free graphic designer to help with your artwork
custom ability to make the items special and only to you
always give best idea for your project
Promotional Plush Toys Product Video
Please check video below and you can see some of our promotional plush toy realization. Maybe it gives you an idea for your promotional plush toys.
Promotional Plush Toys as Gifts
Promotional plush toy animals is a unique fun alternative to flowers and traditional dolls as gift. With its cheering effect and perfect stable nature, it can provide children and youngsters years of happiness and joy. Offering a gift of our gifts plush toys are one of the most popular expressions of friendship and love throughout the world.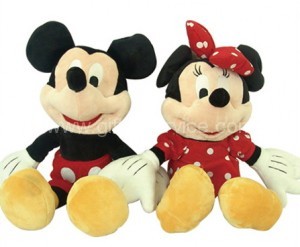 Promotional Plush Toys for your Customers
Our promotional plush toys can provide a unique alternative to traditional souvenirs or fund-raising efforts. They can market your brand image to both children and adults, while developing additional revenue for your event or business. We can customize teddy bears, animals, aliens, pinatas, robots, cars, puppets, and even kids' furniture! In most cases, if you can dream it, we can produce it.
You will be surprised at how cost effective we can produce them for you and what instant name recognition they can provide.
From Promotional Plush Toys History
The Steiff Company, founded in 1880 in Germany, was the first commercial maker of the stuffed toys animals. While the German company that first started making them commercially goes back a long way, the original plush stuffed animals go back even further. And then, the stuffed animals are wildly popular in many countries and the enjoyment of them by all ages.
CUSTOM MADE PLUSH TOYS
Custom Plush Toys As Promo Gift
Want a logo premium that's loaded with cuddly appeal? Think about these custom plush toys. Available in a variety of styles and colors, From traditional teddy bears to fun, stretchy Pully-Pal poseable animals, we have it all when it comes to custom made plush animals. Our custom made plush toys animals are the right choice for that special promotion. Always popular during the holidays, custom made plush toys also make great trade show giveaways and are sure to win the hearts of clients. Personalize one of these logo plush animals with your logo or company name and your business will jump out at them with every page!
Custom Plush Toys for Individual Orders
Below is some example production of custom made plush toys we made to give you a reference. Find out something you like or tell us what shape and material as well as specification, we can make you custom plush toys for any occasion and usage.
Custom Mae Plush Toys Bear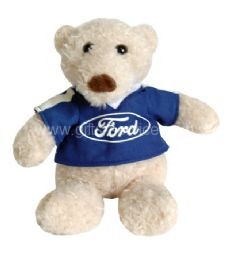 With friendly expression and bright eyes, this promotional plush toy bear with T-shirt will be a wonderful gift for your customers and friends. Its beautiful lifelike details and its ears cocked forward to pay attention; this adorable custom made plush toys bear just wants someone to love it! The T-shirt is available for any color and your logo will be printed on the T-shirt. Wholesale this warm plush toy bear with T-shirt as your promotional gifts.
Specification: 22cm
Minimum Order: 1000pc
Custom Made Plush Toys Lion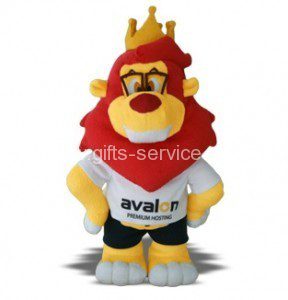 This cute custom made plush toys lino is great for children. With a sweet smiling and soft material, this custom made plush toys lion makes an equally wonderful cuddle companion. Custom your own lion plush toy and printed your logo or message on its tummy as advertising gift.
Specification: 22cm
Minimum Order: 1000pc
Branded Custom Made Plush Toys
Branded custom made plush toys scaterpillar, super soft and cuddly plush toy is a comfy companion as well as a pillow. Bring your child the joy, comfort and friendship of a soft and gentle branded plush toy caterpillar. Also, you can print your logo and texts on the body of branded plush toys caterpillar as promotion gift. Any color and size is available.
Specification: 22cm
Minimum Order: 1000pc
Custom Made Plush Toys with Logo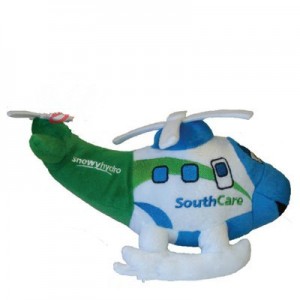 For the aviation fans and collector, this logo custom made plush toys airplane is perfect for show of your aviation spirit. Excellent detail and cute! Adults and children will love it! Imprinted logo and messages, making this logo plush toys plane as a great business gift!
Specification: 22cm
Minimum Order: 1000pc
Custom Made Plush Toys Cat as Promo Product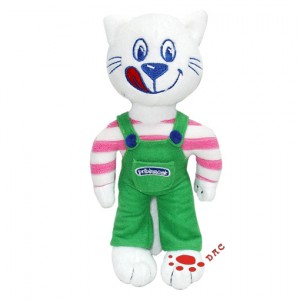 Stunningly soft, this custom made plush toys cat makes the perfect snuggle companion. Big eyes, interesting expression with conjoined twins pants, custom plush toy cat is popular for advertising gift. Wholesale these custom made plush toys cats as promotional gifts to boost your sales.
Specification: 22cm
Minimum Order: 1000pc
Custom Made Plush Toys Ant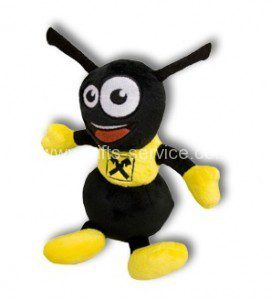 Custom made plush toys like ant is a cute, free standing toy. Would you like to custom made your company mascot? We can produce custom made plush toys in any design. Its ultra soft traditional looking makes it popular for all ages. It is a great wonderful gift for your friends.
Specification: 22cm
Minimum Order: 1000pc
BRANDED CUDDLY TOYS MANUFACTURER
Branded Cuddly Toys from Manufacturer
We have been active in the branded cuddly toys business for years with the aim to set a high standard for providing the best range of cuddly toys and the best service to our customers at best possible price. As a leading soft plush and cuddly toys manufacturer, our strong sense of responsibility has allowed us to grow rapidly over our short existence. We believe our success is built on our commitment to our customers.
Professional Branded Cuddly Toys Manufacturer
From message receipt to final soft cuddly toys reaching your door, we always do our best to achieve 100% satisfaction from our customers. Following the market trend, we strive to provide our customers with a wide variety of wonderful, realistic, lovable branded cuddly toys in a timely manner. We provide our customers with easy solution of plush cuddly toys needs for their collection or as a gift for special friends or loved one.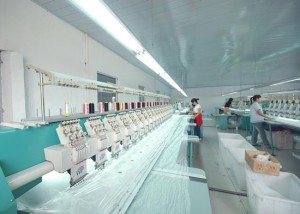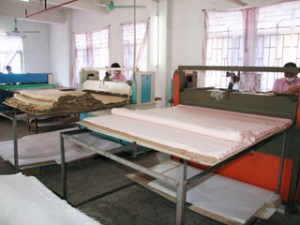 Custom CuddlyToys Production and Manufacturer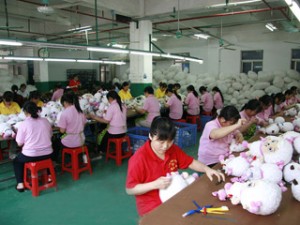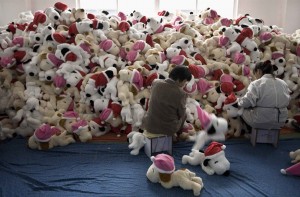 All of our custom cuddly toys are made under strict quality control with timeline. This gives us full control over our production which enables us consistently beyond the expectation of our customers and meets tight delivery deadlines. Our highly experienced sales team will provide you with all the assistance necessary to make sure that you choose the right soft stuffed toys for your need and will ensure that your requirements are interpreted correctly and we can proceed to production without unnecessary delays.
Contact with Cuddly Toys Manufacturer
If you do not find in our offer something for yourself, please tell us about it. We want to remain the best manufacturer of cuddly animals. In order to discuss the details of the contract according to your project, please contact us. We are happy to help and advise at every stage of the contract.