CUSTOM MADE PU ANTISTRESS BALLS
Custom Made PU Antistress Balls
We can personalise all our antistress PU balls and items with quality custom made printing. Select from our standard custom made antistress PU balls in a variety of colours. Low cost custom made antistress shapes include a series of sports themed stress relievers such as soccer custom made PU  balls. We've got plenty of other PU balls shapes to pick from such as our fun animal range of chicken stress toys
Order Your Custom Made PU Balls
Below you can find some examples of the design which can be produced for you. If you are looking for something different, just contact us and we will be happy to produce your custom made antitress PUL balls.
Custom Made Antistress Smiley PU Balls
This model antistress ball is a classic and will surely be appreciated by each customer or business associate, who you present this amusing promotional and advertising gift to. Custom made balls can be made in 5 colors: yellow, orange, red, blue and green.
Material: PU (polyurethane)
Dimensions: Ø 6.5 см
Weight: 22 g
Minimum order: 100 pieces
Price: contact us
One-color Antistress PU Balls as Customer Gift
These simple stress balls are available in basic colors like white, yellow, orange, pink, red, purple, light blue, blue, light green, green, black. Custom balls are the perfect gift for each customer, regardless of age or interests.
Material: PU (polyurethane)
Dimensions: Ø 6.5 см
Weight: 22 g
Minimum order: 100 pieces
Price: contact us
Custom made promotional antistress balls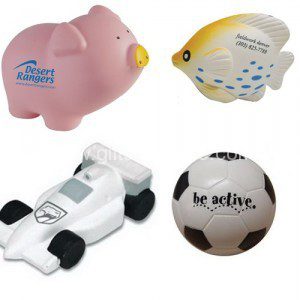 We produce antistress PU toys and balls in all shapes, sizes, colors and printing regarding your wishes and needs. Promote your business with ease by giving away these custom made antistress balls.
Material: PU (polyurethane), PVC
Dimensions: order
Print: Pad printing, transfer printing
Minimum order: 1000 pieces
Price: contact us
Choose Desing for Custom Made PU Balls
How custom PU balls are made with printing? In printing logo, slogan or image on antistress balls is recommended to use two basic methods. The first and most widely used is a tampon printing process, where in the 2D images are transmitted on the 3D objects. The second method of printing transfer printing. These custom made PU balls can be any shape and size as you want.
Are you interested in our offer and would like to advertise your company or brand using custom made antistress PU balls to order? Please contact us now for further information of PU balls.