A custom embroidery patch can be an identity for you personally or your organization. The function of this patch is to introduce the organizations or institutions to the wider community by using the icon or logo they want to show. Hence so, it makes the custom embroidery patches as a necessity. Various forms and designs are made as the identity of a product or an organization.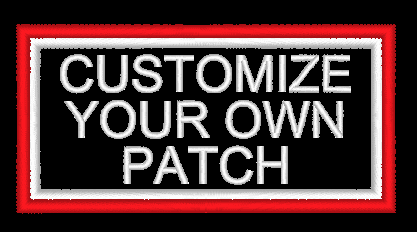 Types of Custom Embroidery Patch
We create custom patches in a variety of shapes and sizes. Also, they are available at incredibly low prices! Here are the types of custom patches that we offer you:
Embroidered Patches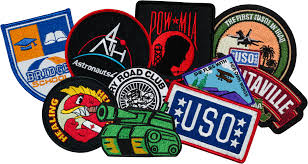 If you are willing to have a high-contrast design that needs texture and depth, this patch is the best option. It has a fabric backing with a high-quality threading. Thus make the embroidered patches become the most popular patches on the market. Turn your design or idea into a wearable form of art embroidered patch. Above all, your company or organization will easily catch the eyes of your wider community by having this vivid patch.
Custom Bullion Patches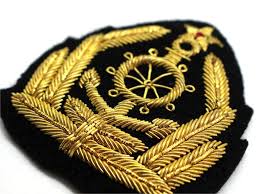 Want to advertise your organization or company by using a custom embroidery patch that looks entirely unique and will last years? This "crest" patch is the answer! Moreover, its unique materials create a 3-D appearance. The 3D designs come from the tight wire stitching. With their unique shine and texture, this type of patch is suitable for classy logos. A custom bullion patches add a polished, iconic finish to many things such as shirts or backpacks.
Custom Chenille Patches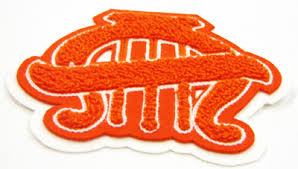 If you want to design a simple yet timeless fuzzy style patch, this chenille patch is the right choice. In general, chenille is a fluffy style patch that famously seen on jackets. It tends to work well for designs with large open areas of color. This is where a large patch is required. As the main clothes accessories, the patch definitely be the center of attention. Let customize your design with unlimited shape options. In addition, make the logo of your organization or company well-known.
Choose your own type of patches and send us any questions or requirement regarding the patches you want to have! The following is the general specification of our products: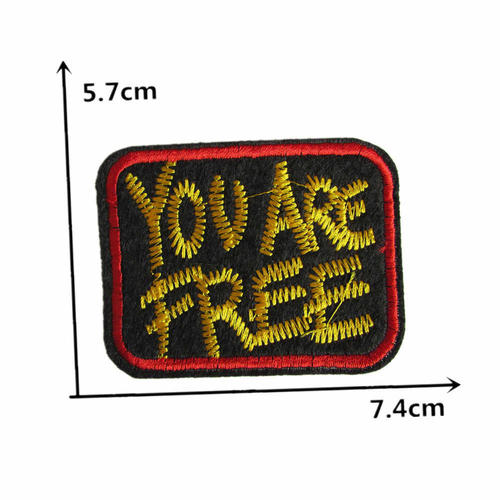 Minimum order is 100 pieces
The size is customizable
Combination of Digital & Embroidery Flock.
Thick and rigid material.
Installation is very easy, using glues, by sewing or embroidery.
Durable and strong
Full Color, Full Gradation with a sharp color
How to Install The Patch to its Surface
No matter what is the type of the patches, you can apply one of this installments below:
Iron Patch. This patch is the most popular one. The installment method of this patch is very easy and also instant. You just need to iron the patch and this patch will stick perfectly on the media surfaces such as hats, bags and even shoes.
Velcro Patch. This patch is most often installed on bomber jackets, hats and gloves. It used by motorcycle clubs, also other outdoor organizations. The installment method of this pacth is by sewing. Because it is sewn, this type of patch will stick very firmly and of course last longer.
Hot Melt Adhesive Film Backing Patch. Just like an iron patch, this type of patch basically uses a double-side adhesive on the back and need an iron to get installed. But, not every type of surface fit with this patch. The glue is suitable for some materials such as 100% Polyester, Polyester Blend, Cotton, and Denim / Jeans material. Otherwise, it is not suitable for Silk, Nylon, Waterproof fabric / Parachute, and Rayon.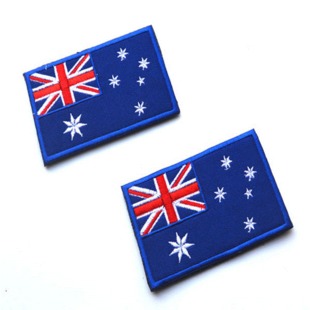 Grab Your Custom Embroidery Patch Now!
You can make your own design and we transfer it into a custom patch as you wished. Remember to personalize your patches or emblem as an identity of your organizations or company. We are not only providing custom embroidery patches, but also any other promotional things according to your order.
So, are you interested in our offer and do you want to introduce as well as to promote your company and brand using custom embroidery patches? Do not hesitate to contact us for a price offer by email: info@predmetyreklamni.eu
Or you may also come and visit our shop:
Clyde Quay Wharf, Herd Street, Wellington 6011, New Zealand
For our other products, please check it here
In the price request, please state the necessary information for the price offer such as : the quantity, color design or color combination, design and delivery time. All this information will help us to promptly process the price offer just for you.
We are looking forward to collaborating with you! Team Gifts Service