Advertising magnets, custom promotional magnets
Advertising magnets are very popular promotional tools for companies, also for customers and end consumers. Under the subject of an advertising magnet, it can be applied to a large number of households, even for the most the uncommon ones. Advertising magnets are simply a unique advertising item with which make your company becomes well-known by people.
Advertising magnets to order
CLASSIC MAGNETS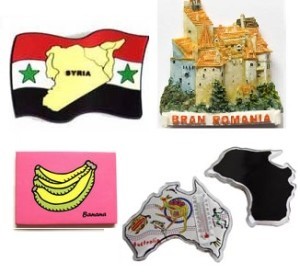 Thi magnets is world-widely known as a souvenir from the place we just have visited. It is mostly in a form of a fridge magnet. The shape and size are usually the same from one place to another. Nevertheless, as a custom made advertising magnet, you can design your own ones and use them not only as a fridge magnet, but also can be placed as a nice decoration on any metal surface. A good designed magnet will definitely becomes an eye catching ornament.
CAR MAGNETS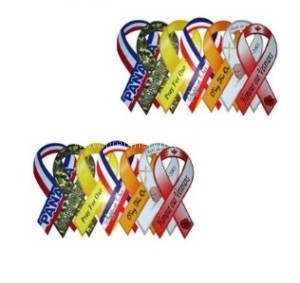 In order to efficiently promote a company or a specific business, a car magnet is a perfect tool in doing the promotion. It is also can be replaced whenever you want to get it removed. Unlike other mobile advertising tools such as car neck pillow or vehicle wraps which need particular shape and size to fit specific types of car, a car magnet is suitable to attach to any type of vehicles. All you need to do is to ensure that the car magnet and the surface you are going to attach it to at a clean and dry condition. A clean surface will prevent the magnet from slipping off the vehicle.
CERAMIC MAGNETS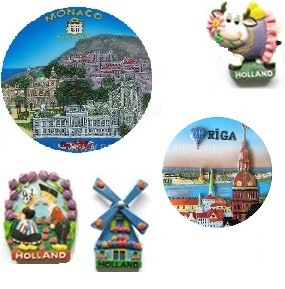 Magnets made of ceramic are timeless promotional gifts. They look fancy, but actually cost moderately low. These can be a good option to promote your company. For a rather affordable price it costs, you can get a maximum value of having a fancy looked promotional gift that make your company stays in your customers' minds.
SPECIAL MAGNETS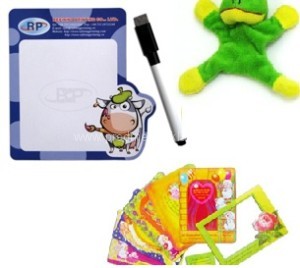 Having an idea of creating a one of a kind magnet to make your company exclusively looks different? Try our special magnet which you can custom your own promotional magnet with any kind of material, shape, size and even its function. It can be in a form of doll, note pad, photo frame or anything which can perfectly describe your company.
Advertising video magnets
You can see some different types of advertising magnets in this video.

Advertising magnets, magnets custom printing
Depending on the choice of the materials, you can place a printing on your advertising magnets. We provide promo magnets with two types of printings – the offset printing (designed for full color (CMYK) printing of photos and images) or screen printing (designed for simple logos printed in direct color). After we place a print on the advertising magnets (in this example is a paper print), the further step is coating the surface with resin which will create a so-called 3D effect. Furthermore, to enhance the advertising magnet quality, it can be printed with a protective water-resistant foil, hence so the after-printing advertising magnet result comes with a lenticular effect. As an ended product, these advertising magnets are usually 0.5-1.0 mm thick.
Promo magnets, magnets and custom materials
PVC is the most often chosen material for the production of advertising magnets, and for the  rubber magnets are coated with synthetic paper (which is encapsulated with resin), acrylate, resin, polyresin, glass or iron. One of the simplest materials for the production of an advertising magnet is paper in combination with a resin, which achieves an advertising magnet with a 3D effect. There are relatively no size, shape or color restrictions for these advertising magnets. 
The same goes for advertising magnets, for which the customers can choose materials as they wish such as coated paper with foil or others. Other materials for the production of advertising magnets include plush or velvet. These are used in the production of advertising magnets in the form of a stuffed animal, which has magnets placed in its paws and thus holds them attached to metal objects. Another variant are protional magnets with a lenticular 3D effect and a changing image.
Promotional magnets shapes and magnets to order
We make promotional magnets to order – you can fully customize the shapes and the colors.  Advertising magnets can be equipped with a magnet all over the back layer. This method is mainly used for resin-encapsulated promotional magnets, paper magnets with foil, iron magnets, as well as advertising magnets with a lenticular effect. You can also place other messages on the back, such as a website, address or phone.  The advertising magnet with polyresin or PVC (rubber) material has a smaller magnets attached behind.
Do you want to have your own advertising magnets made? Contact us for a price offer via email: info@predmetyreklamni.eu
In the price request, please inform the necessary information for the price offer such as. Quantity, material, size of the advertising magnet, color design or color combination, delivery time. All this information will help us to process the price offer just for you faster.
We are looking forward to collaborating with you! Team Gifts Service