Customized Your Bar, Cafe, Tavern or even Restaurant with Custom Rubber Products
Rubber bar product as a bar mat is a necessity to have. We use it to place the glass when making cocktails, it is anti-slip so that spills or overflows of drinks do not hit the server table or the server station. This bar service mat is made of rubber and is used for wet glass coasters. The rubber nubs keep the glass in place. If you put something, for example a glass, plate or something else on the rubber, it makes you feel less worry about accidentally breaking the glass, because with the non-slip rubber bar is very safe for glassware. We provide custom rubber bar products for your bar, cafe, tavern or restaurant. You can personalize your own rubber bar products such as bar mat, coaster, ice mold and pads in which can optimize the look of your place.
Custom Rubber Bar Mat
Rubber bar mat is a tool for a glass or bottle coaster. It is a rectangular pieces of rubber or absorbent material used to protect the countertop and limit the spread of spilled drinks in a bar or pub. This place mat can be for promotional media at an affordable price and guaranteed quality. Bar mats can be ordered according to the desired design, size and color. Apart from being a promotional medium, bar mats are also suitable for complementing cafe and bar equipment. Silicon rubber material with a unique and innovative design will provide many benefits. Baristas can place bottles and wine glasses very safely.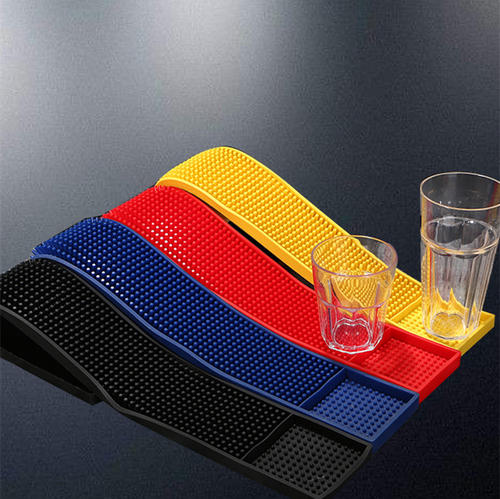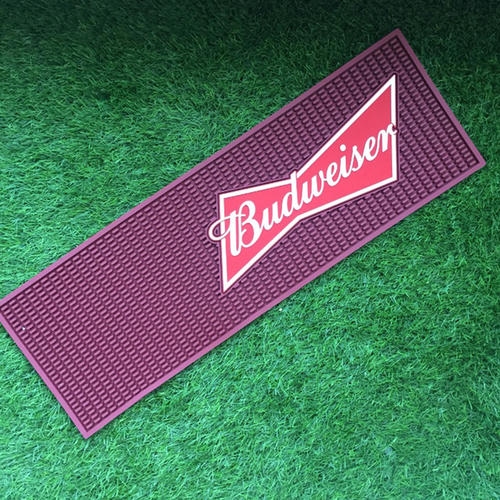 This bar mat is made of very safe and high quality rubber. There are holes on the surface, the drained water contained in the wet glass will be collected there. This will keep the bar dry and clean. An overflowing drink bottle sometimes becomes slippery. However, with the anti-slip bar mat, there is no fear that it will fall. Drink spills will also be caught on the bar mat. The size of the bar mat varies widely, usually 15 cm x 30 cm.
We offer you a bar mat in high resolution and functionality. The production is purely custom-made according to your specifications and ideas.
Custom Rubber Bar Mat Specifications
The resulting casting thickness is 1-10 mm
Minimum load – 100pcs
Material – softened pvc, 100% silicone
Color – Pantone, transparent
Packaging – pvc / pcs, custom
Delivery time – 2-4 weeks
Custom Rubber Coaster
A coaster, drink coaster, beverage coaster, or beer mat is an item to place the drinks on. Rubber coaster is different with bar mats. As said on Wikipedia, Coasters protect the surface of a table or any other surface where the user might place a drink. You can also put a coaster on top of a beverage. It is to show that the drink is not ready yet or to prevent contamination (usually from insects). Coasters can also stop hot drinks burning the table surface.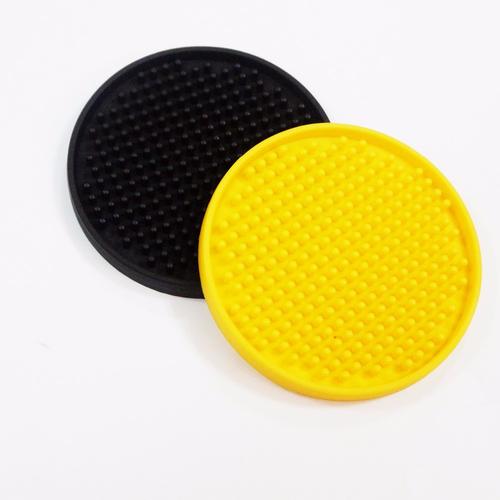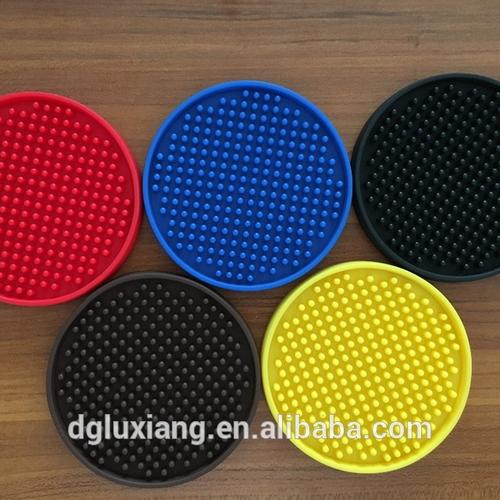 Pubs usually will have beermats spread out across their surfaces. They are used not just to protect the surface of the table, but, as they are usually made of paper, they can also be used to absorb condensation dripping along the glass or serve as an ad-hoc notepad. A trademark or alcohol advertising are usually printed on a coaster.
Custom Rubber Ice Mold
When the weather is hot, of course, it's fun to enjoy a cold drink with an ice cube. To make ice cubes, you will need an ice cube tray. Now ice cube molds are not only cubes, there are spherical ice cube molds and other unique shapes. You can adjust the shape of the ice mold according to your need. Most of the ice mold are from plastic or silicone.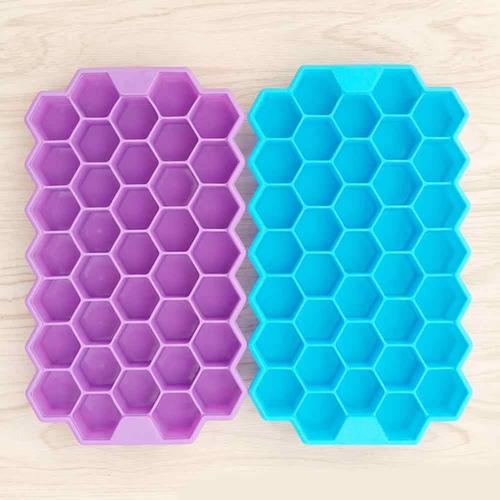 Ice cube molds now come with a more fashionable function and style, not only in a square shape. So it is more unique and interesting to see.
A popular ice mold product is a round shape. Not only stylish, the round shape of the ice makes the ice cubes take longer to melt than the cubes. Of course you can enjoy a cold drink for longer.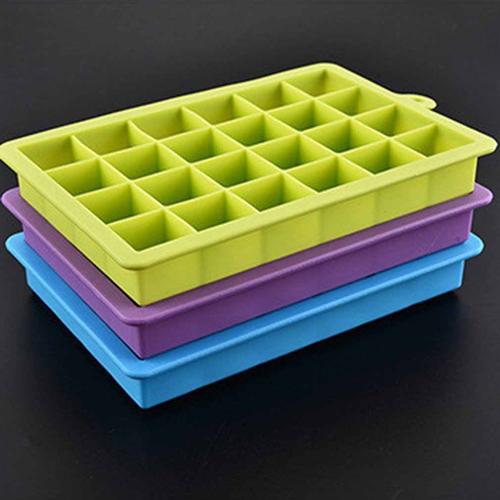 Apart from the round shape, there are also other shapes such as animal and fruit shapes. These shapes are certainly very attractive to children and adults at home or in a cafe or restaurant. Several cafes are having drinks with ice cubes in a unique shape so that it adds to the appeal of the cafe and gives an impression to customers.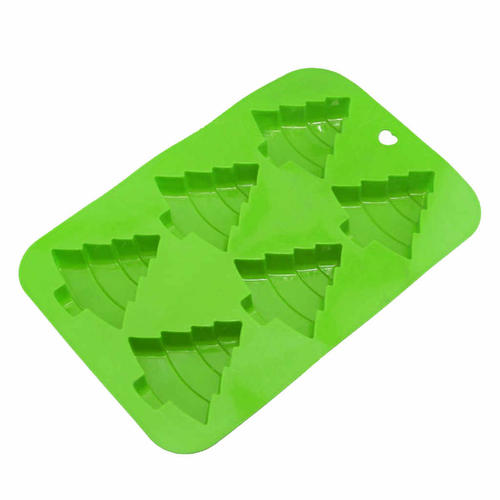 The Size and Shape of the Ice Mold
You must adjust the size of the ice cubes with the drink. For iced coffee, you should choose small ice cubes because they will melt quickly after being poured with hot coffee. If you're serving orange juice or soda, a large ice cube is more suitable because it melts more slowly so the taste doesn't change as quickly. When you take out the ice cubes, sometimes the ice cubes break down. This can happen because the ice cubes are difficult to remove from the mold. To make it easier for you to get the ice cubes out of the mold, you can choose silicone material because it is flexible. The pretty ice shape will certainly remain the same
Custom Rubber Pads
Rubber pad is not only for the purpose of bar or cafe, but also can be a promotional tool for an event or company. As a souvenir, you can have your company or event logo printed on the custom rubber pads. It can make the look of your glass more attractive. It also will be a long lasting promotional item as you can print your brand name or logo or event tag on the pad,. Rubber is a good material that will last for years. It is also an environmental friendly material. Rubber can be recycling so it has less waste.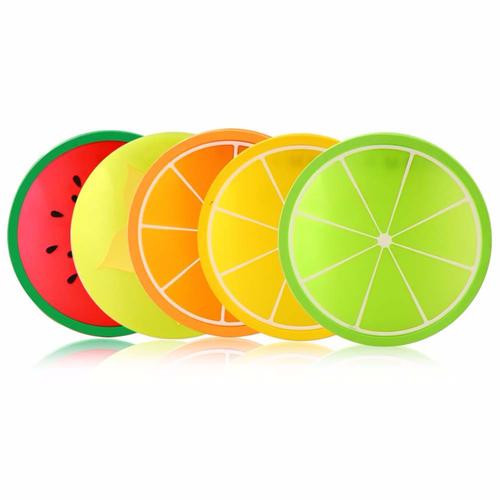 This product will suit any event such as a wedding souvenir where you can print your names and the wedding date on it, reunion, seminar and others. Souvenirs are a form of gratitude given to the invited guests. Every event or on certain occasions, souvenirs can be a memorable complement. For a company, it can be a gift for your customers, for both of the loyal and the new ones.
Our Offer
Our own production technology enables the production of many other specific rubber products. These are, for example, bar rubbers, bar pads for drinks, rubber strainers for urinals, or ice molds that can effectively promote your brand and at the same time bring concrete benefits for your own consumers. We will exclusively made details and shapes as requested. In general we provide the following specifications for our products:
Specifications
The final thickness of the casting is 10 – 110 mm
Material – 100% silicone
Color – Pantone, transparent
Packaging – pvc / pcs, custom
Delivery time – 2-4 weeks
Grab yours!
You can make your own design and we transfer it into a custom rubber bar products as you wished. Remember to personalize your dining place to make it stay in your customers' mind. You can also make a custom rubber pad as a souvenir or a promotional item. We are not only providing custom rubber bar products, but also any other rubber things according to your order.
So, are you interested in our offer and do you want to promote your company and brand using custom rubber bar products? Do not hesitate to contact us for a price offer by email: info@predmetyreklamni.eu
For our other products, please check it here
In the price request, please state the necessary information for the price offer such as : the quantity, color design or color combination, design and delivery time. All this information will help us to promptly process the price offer just for you.
We are looking forward to collaborating with you! Team Gifts Service
Mousepad Manufacturer
Professional Mousepad Manufacturer
We are a professional mousepad manufacturer and we have our own mousepad production with years of experience of making custom mousepads.
Send us your custom pictures or artworks, we will finish the items in our factory with fast speed and guaranteed quality. We supply attractive, exclusive, durable and long-lasting mousepads. Surely our price will save you budget.
During the past years, Our Mousepad Manufacturer have developed all popular styles of custom mousepads to ensure that all our clients can purchase whatever styles they want. Our mousepads series include PVC/PP mousepads, EVA mousepads, cloth mousepads, rubber mousepads, gel wrist mousepads, photo frame mousepads, calendar mousepads, calculator mousepads, 3D mouse pads, game mousepads.
Mousepad Manufacturer Quality guaranteed
We have got the Certificate of Quality Management System, which is in conformity with GB/T 19001-2000 idt ISO 9001:2000. Choose us and we will definitely provide you best mousepads with prompt delivery and best service in accordance with our principles.
| | | |
| --- | --- | --- |
| Silk Screen Printing | Mousepad Manufacturer | Workshop |