Rain may come in uncertain time. This protective shoes cover is very useful for use during the rainy season. You can use this shoes cover to protect your shoes from getting wet. It is suitable for walking after raining. Also, you can combine it with a raincoat and use them while the rain is falling to keep you active. Show your care to your loyal customers by giving them this custom promotional shoes cover. As a promotional item manufacturer, we provide custom shoes cover for you to promote your business.
The Benefits of Custom Promotional Shoes Cover
What other benefits can we get by giving this Custom Promotional Shoes Cover to our customers?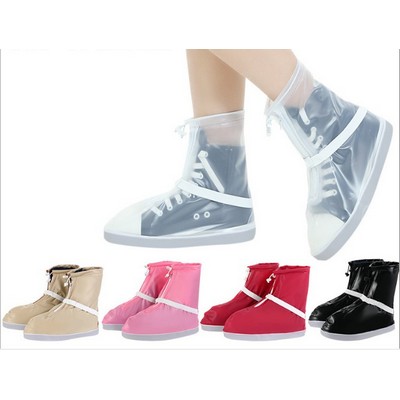 High Quality Material
Made from a mixture of PVC for shoe covers. In addition, you may also choose to apply a thick non-slip elastic rubber for the outsole. It is very comfortable to use like wearing shoes as usual. It is suitable for those of you who still have to do activities even though it is raining outside. Because it uses PVC material, you can use our shoes cover over and over again. Or, you may also choose a shoes cover with fabric material as a shoes protector to walk on a glass material to prevent scratches.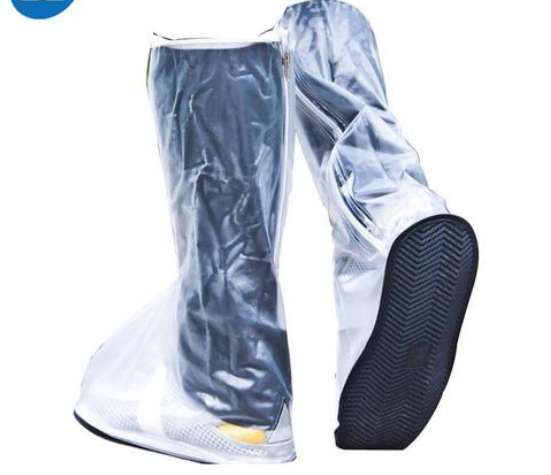 Elegant Design
Made with a design that can protect shoes from getting wet due to rain, and the use of zippers or other lock system make it easier for your shoes to get into the shoe protector.
It Is a Promotional Gift for a Wide Segment
Any walker, biker, or an office worker needs this shoes cover to protect their shoes from the rain.
To get through the rain, bikers often wear raincoats, but unfortunately there is no raincoat that can protect their shoes. It is not uncommon for bikers to take off their shoes to store them in their bags or motorcycle luggage so they don't get wet or get splashed by the water that has pooled on the road. Then, continue riding barefoot. In the rainy season, bikers usually protect their shoes by wrapping them in plastic bags.
But the method above is not the right and correct solution. It can be very risky and dangerous for the safety of the bikers that may allow accidents to occur. Against this background, we provide waterproof shoes cover whose function is no different from raincoats. As a safe and strong shoe wrappers, when the riders pass by in the rain, they can still wear their shoes without fear of getting wet or dirty.
Moreover, this product is beautiful, fashionable and easy to carry. If your market segment is offices workers, so it will be a perfect gift! Rainproof shoe covers must be owned by office workers. Office workers wear high-end leather shoes, and they are more depressed when they face a rainy day.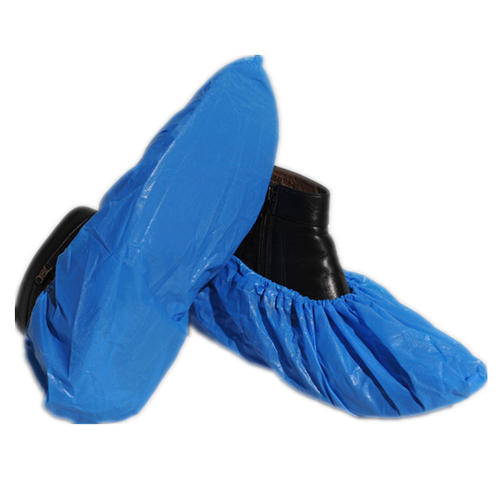 Design the Shoes Cover as You Wish!
A variety of shoe covers are available. Also, it can be customized if you have special requirements. You can add top embroidery, print, and wear company logos in a professional manner. Fabric shoe covers can be machine washed and repeatedly worn. In particular, it will not cause scratches on the floor. The size is also variant! we provide you almost all sizes of a shoes cover.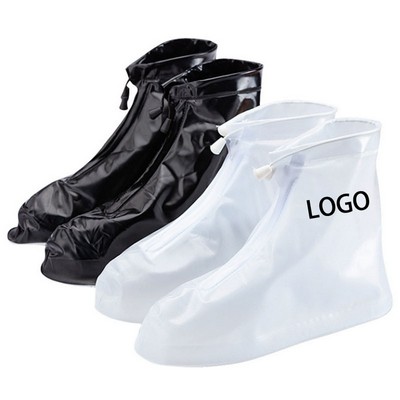 You may also choose to apply a light reflector on it. There is a light reflector that can reflect the light. So, when it is being used while it is dark, there will be a light shining on the shoes. The light is indicating that someone is walking.
Our Custom Promotional Shoes Cover Product Specifications:
Material: PVC
Cabinet: a 20 foot cabinet with 27,000 pairs or more
40 foot cabinet with 63,000 pairs or more
Color: blue, pink, can be customized
Style: solid color
Features: waterproof and non-slip
Adult rainproof shoe cover
S size: Shoes covers length 26.5cm, Suitable for shoes length 26cm
M size: Shoes covers length 28.5cm, Suitable for shoes length 28cm
L size: Shoes covers length 30cm, Suitable for shoes length 29.5cm
XL size: Shoes covers length 32cm, Suitable for shoes length 31.5cm
Our company produces various kinds of plastic products. There are ready-made samples. We can design and produce those products according to customers' samples. Reasonable prices and your satisfaction are our main goals!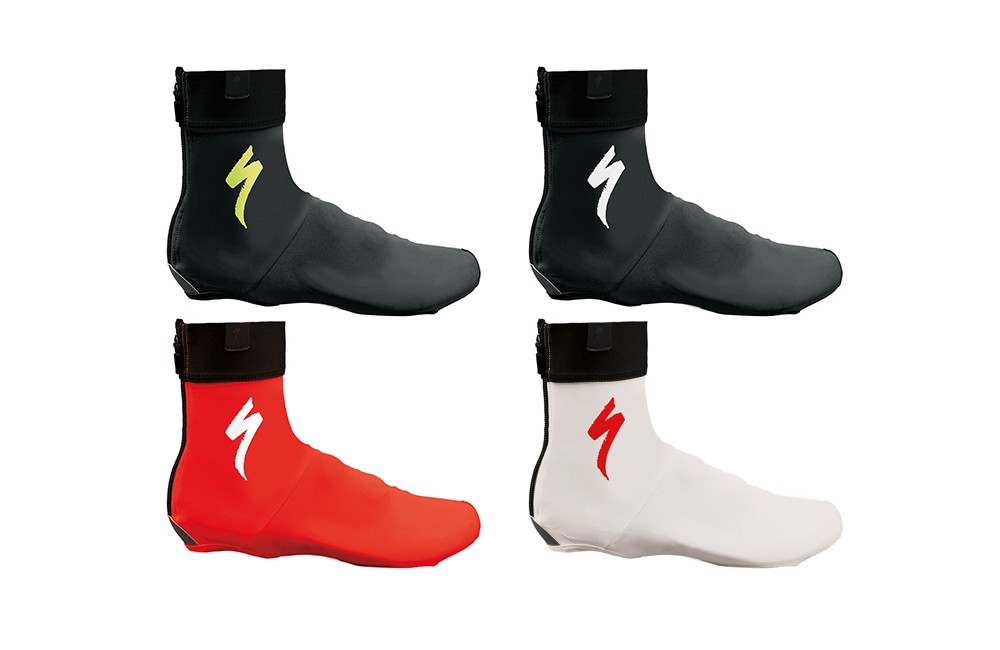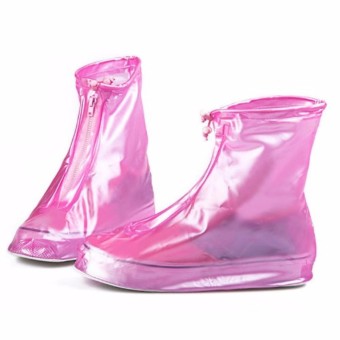 Grab Your Custom Promotional Shoes Cover Now!
You can make your own design and we transfer it into a custom shoes cover as you wished. Remember to personalize your hat as an identity of your organizations or company. We are not only providing custom shoes cover, but also any other promotional things according to your order.
So, are you interested in our offer and do you want to introduce as well as to promote your company and brand using custom shoes cover? Do not hesitate to contact us for a price offer by email: info@predmetyreklamni.eu
Or you may also come and visit our shop:
Clyde Quay Wharf, Herd Street, Wellington 6011, New Zealand
For our other products, please check it here
In the price request, please state the necessary information for the price offer such as : the quantity, color design or color combination, design and delivery time. All this information will help us to promptly process the price offer just for you.
We are looking forward to collaborating with you! Team Gifts Service