What is a Promotional Mobile Case?
Promotional mobile case is a protective device that is meant to help shield the phone from damage, and provide a barrier against normal wear and tear. It can either fit snugly over the phone like an extra "skin" or it can be looser fitting.
In some cases, a mobile phone case comes with a clip that attaches to a belt or waistline. This is a great accessory for those who do not have pockets, or who feel a cell phone is too bulky and inconvenient to keep in a pocket. Instead, the mobile case offers an alternative that is often used, though some may consider it a bit flashy.
High quality and affordable mobile case can provide a new look for your existing cell phone. Whether your in to the hottest trend around, or just the average industry standard there is an answer to give your phone a new look.
Custom Mobile Case
Mobile phone covers are an ideal advertising medium, because of the intense use of mobile phones, and smartphones in almost every modern household. All products can be quickly and inexpensively printed with your logo or a catchy brand claim, and with a number of options for different finishing techniques. Surprise customers and business partners by only giving away cutting-edge promotional products. Consider how many times a day you pick up your phone, and you'll quickly see why promotional mobile case can serve your business as an invaluable marketing tool.
Providing a large printing area, our advertising mobile phone case can be printed with a company name and logo, address and phone number. Mobile case is great tools for getting your company name and logo out in the marketplace and in the hands of prospective customers or clients. They can be given away at promotional shows, symposiums, and conventions – and even used as mass marketing tools.
Promotional Wooden phone cases
Cases made of real wood. Our products are dedicated to people with passion, who are interested in the world and have their own, unique style. Wood cases are perfect accessories for both everyday wear and festive occasions. also they are unique products for promotional activity, providing such products as a promotion gives a very good impression on customers. it could be made with all type of design and logos according to the need. Our wood cases ideally accent owner's personality, providing at the same time reliable security for the owner's phone. Wood case is an exceptional combination of functionality, unique design and ecological elegance. All of our products are made of natural wood, which is logged in the world. Seasoned, carefully selected wood gives our cases a unique look and inimitable character; its texture and smell impact on the exceptionalism of every product. What is more – each piece of wood is different – that is why it is impossible to find two alike products in our offer.
10 Reasons Why You Would Buy a Wood Phone Case
1- Uniqueness
2- Durability
3- Custom engraving
4- Engraved paterns
5- Light weight
6- Stand out
7- Options
8- Get better with age
9- Affordable
10- Slim

Custom Phone case
With years of experience in manufacturing Custom Phone case, we have become a major Phone case supplier in this market.
Aboeu Custom Phone case
Popular pattern has generated every day,We also want to have some changes,We can not live without mobile phones,We want to try to change the phone's appearance,It is necessary that we should custom phone case.We can put a variety of popular image printed onto the phone shell.
Custom Phone case for Samsung Galaxy
Case-mate's Samsung Galaxy S III : Tough case
• Dual layers of silicone and polycarbonate hardshell provide secure
protection.
• Form fit feature covers back and corners.
• Impact resistant, flexible plastic shell.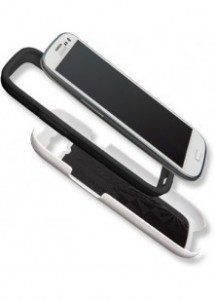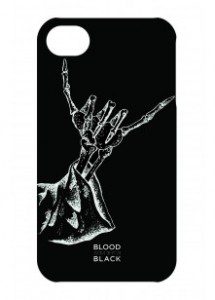 custom Case-Mate Vibe iPhone 5/5S Case
Style: Case-Mate Vibe iPhone 5/5S Case
Add drop and impact protection to your iPhone 5/5S with the customizable Case-Mate Vibe case. Contoured perfectly to fit the iPhone 5/5S, this case features a hard shell plastic exterior and shock absorbing liner to protect your device from minor drops and bumps. Sleek and lightweight, this case is the perfect way to share your custom style with the world.
Designed for the Apple iPhone 5/5S.
Impact resistant & lightweight hard plastic case with rubber lined interior.
Access to all ports, controls & sensors.
Printed in the USA.