PROMOTIONAL MICROFIBER CLOTHS
Promotional Microfiber Cloths a Wide Variety of Use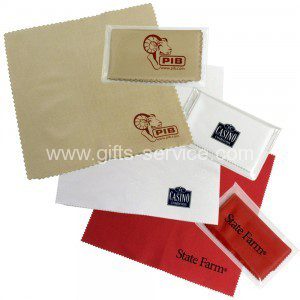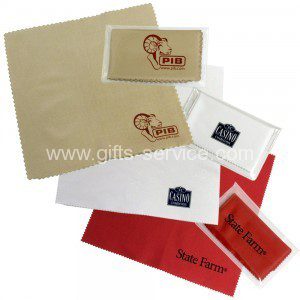 Promotional microfiber fabric is very small strands of material that can be knitted or woven together, or made into non-woven fabrics. Promotional microfiber cloths are highly versatile and popular for a wide variety of uses. Most microfiber fabrics are made from synthetic materials such as polyester or nylon, or a combination of both.
Microfiber cloths is lightweight, highly absorbent and does not stain or wrinkle easily. Promotional microfiber cloths that are electro statically charged can pick up small particles, such as dust, without the use of cleaning solvents, and leave no lint behind.
Promotional Microfiber Cloths Video
Check the video of promotional microfiber clohts and contact us for quotaion.
Why Promotional Microfiber Cloths From Us
different design can be chosen based on your demand.
custom sizes and shapes
free samples of previous production
less than 19 days delivery time
100% qualitiy materials
low MOQ
 Microfiber Cloths As Promotional Gifts
Promotional microfiber cloths are a really effective refreshing new way to advertise. In today's world every individual has something that requires cleaning with a microfiber cloth. Your branded microfiber cloth will be used again and again. Your custom printed microfiber cloth will be used to clean the mobile phone, the laptop, the camera, the mp3 player, and specs. A promotional microfiber cloth has a great print area and lifespan making this one of our most popular promotional items.
Microfiber Cloths For Promotional Events
This is a promotional product that will be well received and well used. A promotional microfiber cloths is a long lasting promotional product. Your message will be displayed time and time again every time your promotional microfiber cloths is used Our promotional micro fiber cloth has a lovely quality – it perfectly cleans items with no scratches!