Fall is coming! It is one of the most exciting seasons when people are flying their kites! Millions of people do it almost every year in parks, fields or at any possible places. Flying kites is a very beautiful sport and fun for any range of ages. It is mostly during fall season, but people also fly the kites throughout the year. A lot of flying kites soar into the air and we can't bother with their colors and shapes. There is a huge advertising potential! As an advertising items producer, we also provide this potential promotional custom kites for you to promote your company or business.
As a promotional item, all you have to do is to print your logo, company name or contact information on them and they will suddenly reach people's eyes. With the help of our flying kites, you will draw attention to your company and your products! The use of flying kites for advertising is increasing every year.
Using the latest technologies, we are able to provide even the most demanding requirements for the production of flying kites. We will supply you with samples so that you can verify that in our production of flying kites we pay great attention to maintaining the quality. Also, in ensuring the required products. This and many other things make us the best flying kite manufacturer in the market.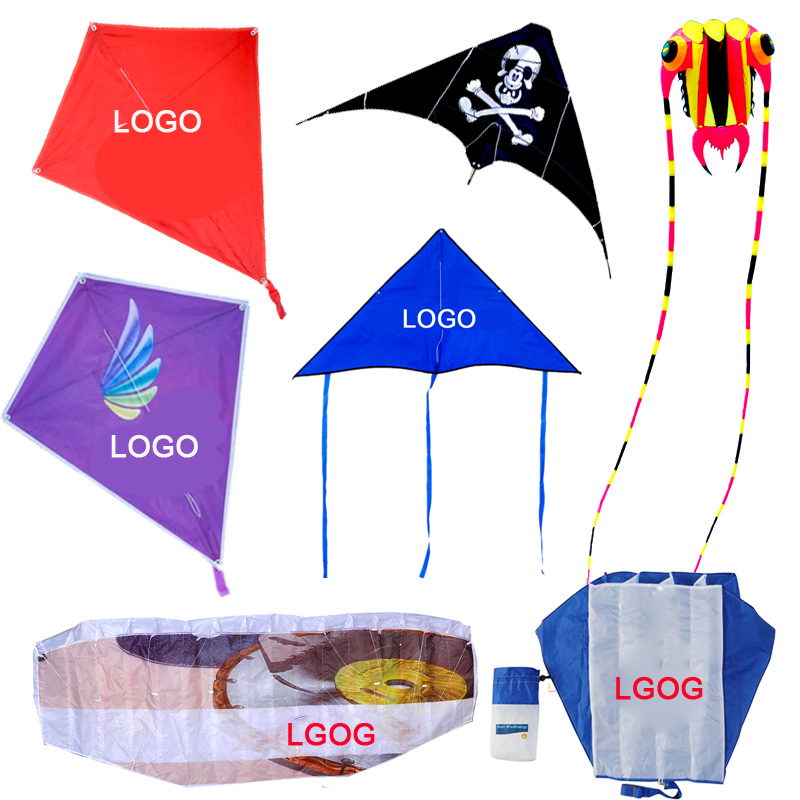 The Advantages of Promotional Custom Kites
Still hesitate about having promotional custom kites to advertise your company? Here we give you some advantageous of giving kites as a promotional item
Firstly, Kite is affordable! It is big, but the price is low. What else can beat this specification of promotional item? An advertising items should be products that can be seen even from a distance. So, people will notice it.
Secondly, it is an air advertising. Flying kites in the air can be a great way for your advertisement. There is no better way to stand out and get an advertisement that will appeal to everyone. In addition, investing in air advertising will definitely pay off. With the low price of flying kites, this method of promo becomes very advantageous for your budget compared to other advertising.
When your customers fly the kite, it becomes an air advertising item. When they keep the kite and hang it on the wall, it will be a nice home decoration. The kite will still being a promotional item to your customers and their close relatives and friends.
The fourthly, a kite is a playful toy that can reach all range of ages. It can be a cheerful gift if your targeted segment is a kids market. But, it is also suitable for adults. Moreover, kite can bring both segment markets together as it is a family friendly flying toy. It will be a nice day for a family to fly a kite together at a park or field.
In general, flying kites are a great way to add another level to your promotions, holidays or celebrations. You can hand out flying kites to children and their parents in the fall, and they will certainly welcome them. With this flying kites, people will see your advertisement and notice it!
Our Promotional Custom Kites Products
In our offer you will find a flying kite in many different forms. Whether you want a traditional flying kite in the shape of a diamond, or a custom ones. We provide you a kite in many variant as in mini, 3D or also any other shapes. The flying kite is a very variable promotional item and we can make exactly according to your details and desires.
Here are the detail information about the flying kite and the various forms in which we have already made it. If you like our flying kite, contact us and we will be happy to discuss the details of your order with you. We can make a flying kite in more or less any form, so do not hesitate to deliver your idea of ​​a flying kite to us. Your satisfaction is our primarily priority.
Traditional Flying Kite
A traditional flying kite has a large area that is available for your company's logo printing. This type of flying kite is our favorite product. It has a diamond shape. Even the shape is a classical one, but it offers the most affordable price with the same value as an advertising item. Here are the specification of our traditional flying kite: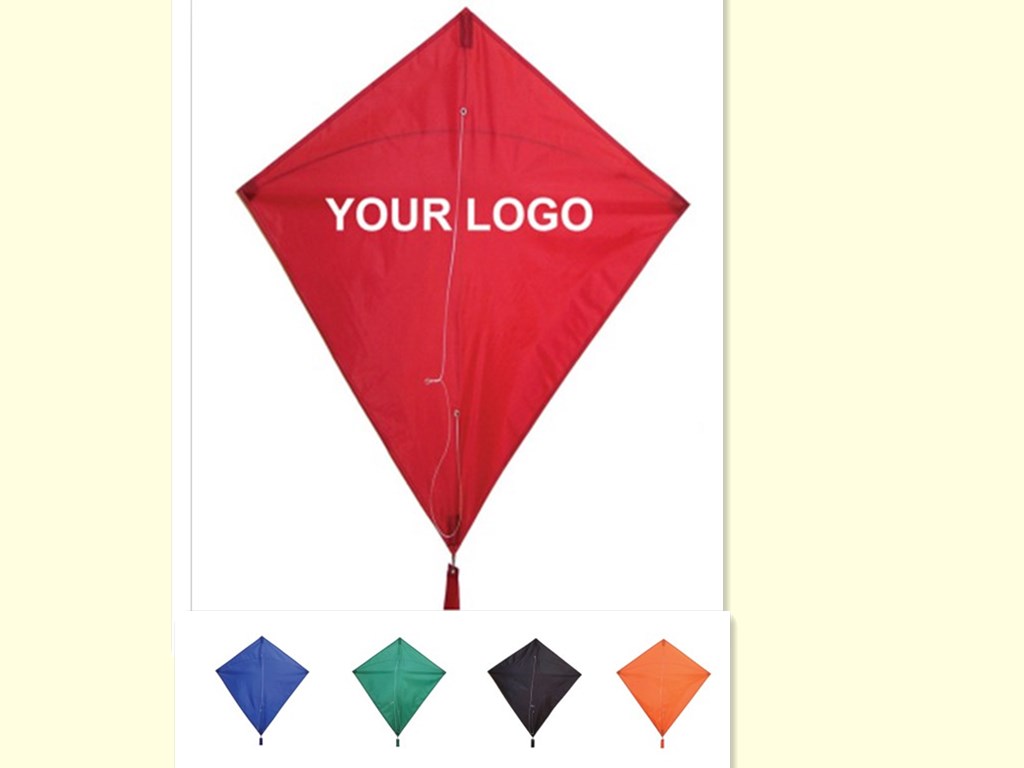 Material : Nylon
Frame : Fiberglass
Dimensions : 70 x 50cm
Logo : Two-color printing
Minimum order : 500 pcs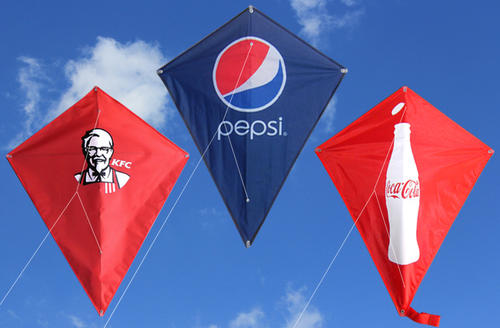 There are a lot of examples of this classic-shaped kite as you can see them here. Our kite has no different, you can put some extra ornaments on it and of course, your stunning logo!
Triangle-shaped Kite
A flying promotional custom kites of this shape can fly even in the mildest wind, so it is suitable for any occasion. You don't have to wait for autumn to take this flying dragon out! Fly it whenever your customers want and get your company well advertised on the sky!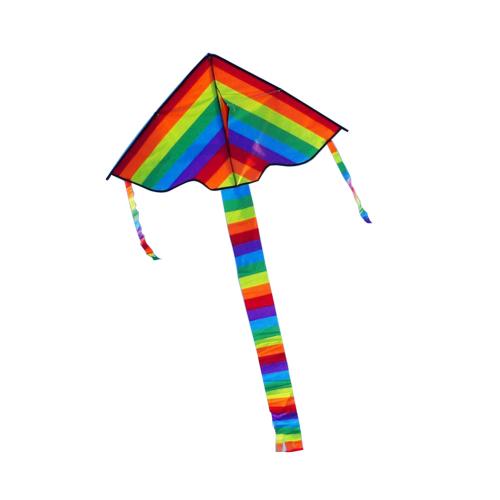 Material : Nylon
Frame : Fiberglass
Dimensions : 100 x 50 cm
Logo : Tri-color printing
Minimum order : 500 pcs
Mini Flying Kite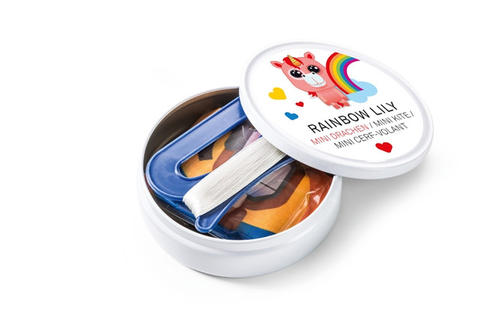 The mini flying kite is a great gift that you can wrap in a package smaller than 7 cm. It simply folds and this mini flying kite can go reaching the sky! This type of kite of unique for its size. Also, it is different for its attractive packaging.
Material : Nylon
Dimensions : 46 x 32 cm
Logo : Two-color printing
Minimum order : 500 pcs
Parafoil Flying Kite
This special flying kite is designed to ensure proper thrust. Therefore, this flying kite is used for surfing with a kite or skating with a kite. The flying dragon made of parafoil can be recognized from a distance and attracts a lot of attention. It is one of the biggest promotional custom kite you can order with us.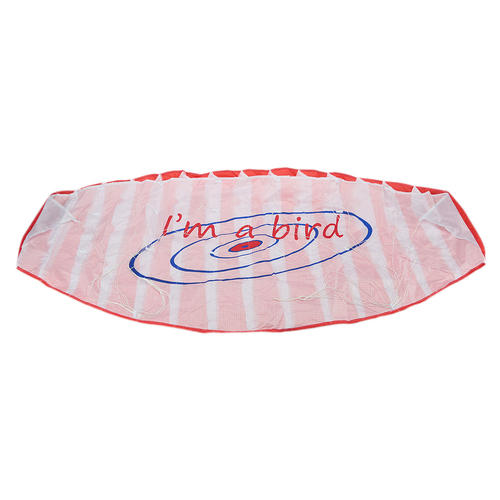 Material : Nylon
Dimensions : 120 x 50 cm
Logo : Two-color print
Minimum order : 500 pcs
Sport Custom Kites
The sport flying kite has a very popular and modern shape. Although a challenge for many beginners, it has great flight characteristics. Because this kite is targeting a pro kite player, this kite will attract their surrounding once it reaches the sky.
Material : Nylon
Dimensions : 120 x 60 m
Logo : Monochrome print
Minimum order : 500 pcs
---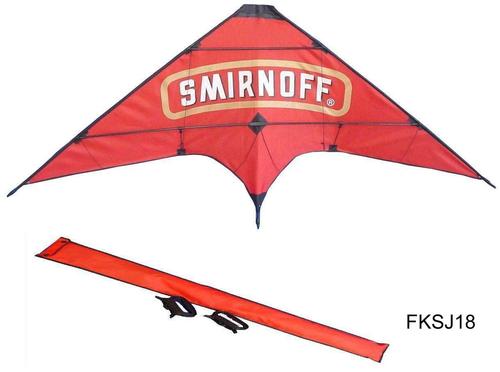 Bird-shaped Kite
In the shape of a bird, this flying kite has a clear superiority over others. Everyone will notice it and also get stunned! Use this great flying kite for your promo tool!
Material : Nylon
Dimensions : 160 x 90 cm
Logo : Tailor-made
Minimum order : 500 pcs
---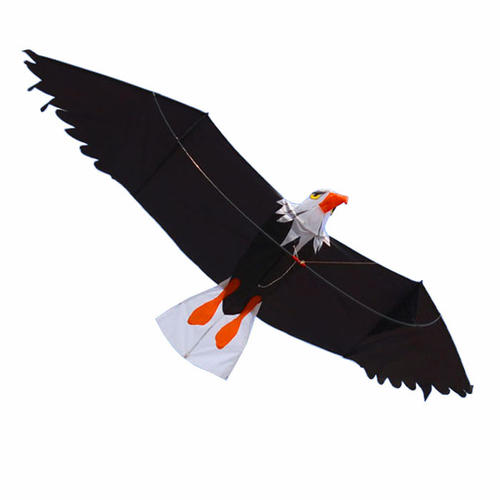 A Tailored Custom Made Kite
This 3D flying kite can have basically any shape. Just choose one that fits exactly into your business strategy and this flying kite will get you the attention of your future customers! Also, it will precisely represent your company.
Material : Nylon
Dimensions : 120 x 50 cm
Logo : Tailor-made
Minimum order : 500 pcs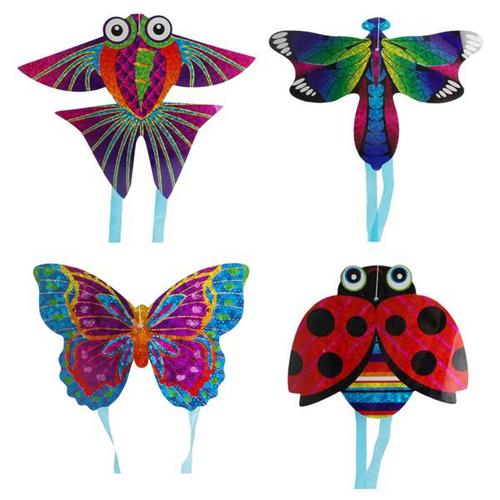 Our advertising flying kites can be monochrome, cheerful variegated, they can even be embroidered, you just have to choose!
As a leading manufacturer of flying kites, we can also provide unusual kites that others cannot produce. We also offer you a good price, Our employees in the production of flying kites emphasize the quality, originality of manufactured items and compliance with all your requirements. Your ad will get exactly the flying kites it deserves. Our first-class production of flying kites is highly valued by our customers, so they return to us. Join us too!
Our company has already worked with many companies around the world, which have reached new level with our advertising items!
Grab your promotional custom kites now!
Make sure to have an attractive promotional item as a gift for your customers . A custom advertising kite is a right option! We are not only providing this advertising item but also any other promotional things according to your order.
So, are you interested in our offer? Do not hesitate to contact us for a price offer by email: info@predmetyreklamni.eu
For our other products, please check it here.
In the price request, please state the necessary information for the price offer such as : the quantity, the color, design and delivery time. All this information will help us to promptly process the price offer just for you.
We are looking forward to collaborating with you! Team Gifts Service