About Promotional Plastic Cards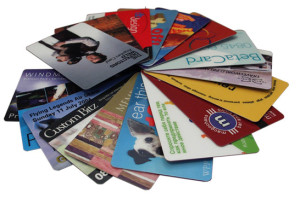 There was a time when associations and retailers issued paper cards to their members and valued customers, respectively. The primary reason was that it was easier, faster, and less expensive to use paper.
With the concern for saving paper and the ability to recycle plastic for reuse, plastic has become not only the smarter choice, but more cost-efficient one.
Standard Promotional Plastic Cards
single or full-color printing on one or both sides
white PVC cards on stock
standard rectangular size (2-1/8-in. by 3-3/8-in.) with rounded corners
standard thicknesses (.011-in. to .030-in.), as well as custom thicknesses
Promotional Plastic Cards Materials
Our promotional plastic cards are made from PVC. PVC plastic is frequently used in the plastic card industry and is known for its durability and strength. This means that the plastic card solutions we provide for you are not easily destroyed and will never break in half.
Promotional Plastic Cards Use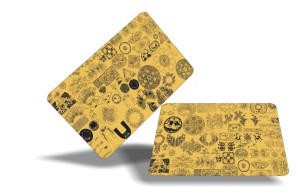 Promotional plastic cards impact on our lives almost daily and can be used to build customer loyalty, grow membership and frequent buyer points. Promotional plastic cards can serve as sales rewards and incentive for your customer. There is a huge market for promotional plastic cards, from businesses, banks, hotels, department stores, schools and universities etc. Promotional plastic cards are used as ID Cards, Discount Cards, VIP Card, Membership Cards, Photo Cards, Key Access Card, Greeting Cards, Calendar Cards, and Gift Cards etc.
Promotional plastic cards can also be used as business cards and it is a fact that they are retained by the customer for a longer period than conventional business cards.