Why birdhouses? First of all, the birdhouse provides a relatively large space for the placement of logos and advertising messages. In addition, it is a practical promotional item that your clients will always have in front of their eyes, whether they place it on a balcony or in the garden. These houses have a great print area . Make your logo stand out and associate with a planet friendly idea. If you want to promote your brand and at the same time present your positive attitude towards the environment, then the birdhouse is the right promotional gift for your customers. We provide you a custom advertising birdhouse based on your desired design. The booth at the back has a hole. You can attach it to any hook or nail. It is also suitable as a garden decoration.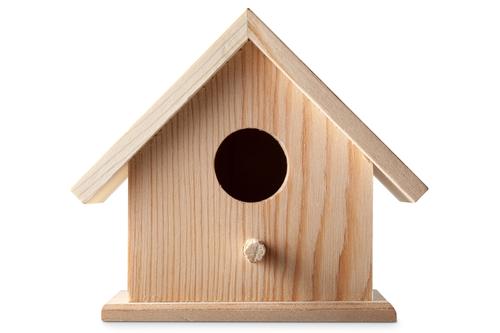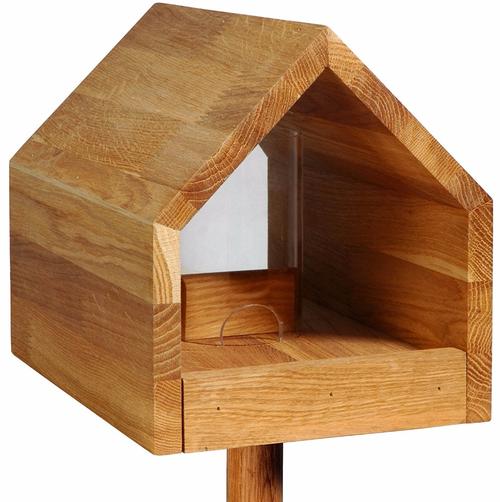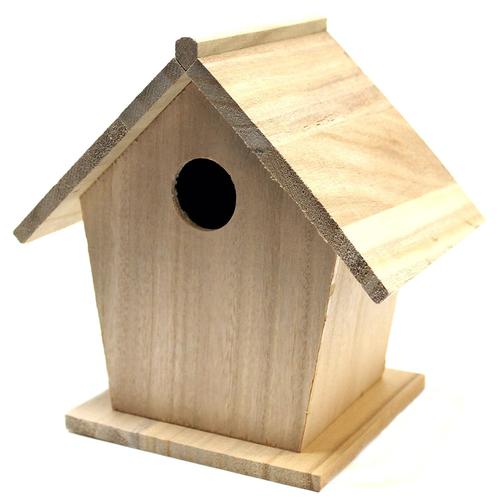 Custom Advertising Birdhouse Material
Metal does not provide heat insulation. However, wood is the preferred material for birdhouses. As pine, cedar, redwood or plywood are suitable for a functional birdhouse.
We use MDF as our material for the birdhouses. Medium-density fibreboard (MDF) is a board material composed of a combination of wood fibers and sawdust which is compacted under high pressure and temperature with the help of resin in the process. Like plywood, some industries use MDF for furniture and the furniture frames. MDF surface is much smoother and flatter than the plywood surface. Hence so, it is more comfortable and also safe for the birds.
The advantages of MDF:
smoother and flatter surface
flexible and easy to bend for alternative furniture frames
the price is cheaper than plywood
material thickness precision is good
Easy to finish immediately, for example in painting
The Placement of the Birdhouse
Birdhouses should be from 5 to 30 feet above the ground and placed where it will be inaccessible to enemies. The sides of the houses and fence rails are also suitable sites depending on the species to be attracted. Regardless of the location of the birdhouse, it should be at least 25 feet apart. As a result, your custom advertising birdhouse can be seen from a far place.
The best time to put up a new birdhouse is in the fall or winter so that birds will have plenty of time to locate them before the breeding season. What type of bird you want to attract will determine where you place a birdhouse.
As it stays light for longer in spring, birds know it is time to find a mate. They do this by singing to each other. When they have paired up, either one or both birds will find a good nest as place of mating. Your custom advertising birdhouse is the perfect choice for it. During the summer, the birdhouse is a good spot for the birds to get a shelter.
Hence so, your custom advertising birdhouse is a suitable environmental friendly promotional item choice that will be useful all year long. It is not merely about promotion, but also has a functional value.
The Best Color Choices for your Birdhouses
Birdhouses need not be painted, but the box may last longer if you paint the outside. Never paint the inside of a birdhouse. If you paint the outside, use dull colors that blend in with the surroundings, for example a not glossy red. Nest boxes that don't match the vegetation may be easier for predators to find.
The best colors for a birdhouse depend on the house type and where it will be situated. In general, natural camouflaged colors such as gray, dull green, brown, red leaf or tan help the house blend into its environment and keep nesting birds safe from predators.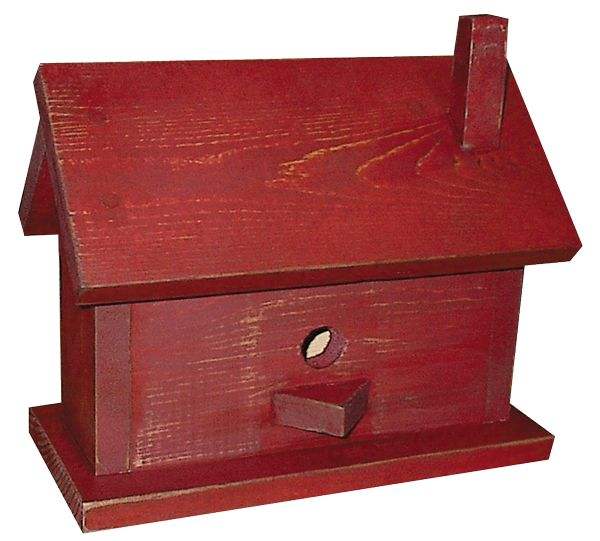 Natural camouflage colors such as gray, brown, read leaf and green are excellent choices to attract birds with more nervous temperaments, such as doves, quail, thrushes, and other ground feeders. These earth tone shades represent security and safety, which are attractive to more skittish bird species.
The dull color as a background make it a perfect match for the placement of your company's logo. It helps your logo or message stand out. So, it makes people focus on the printed or engraved messages or logo that we want to promote.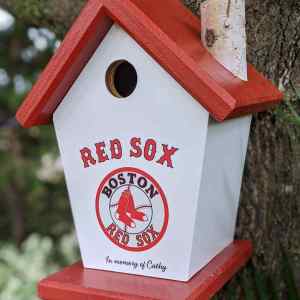 Specification of the Custom Advertising Birdhouse
We make a custom advertising birdhouse with a perfect size and material for birds. In general, we serve the purchasing with the following specification:
Minimum quantity: 200 pcs
Delivery time: 5 – 7 working days (without branding), up to 14 working days (with branding)
Dimensions: 14 x 10.5 x 17 cm
Branding options:

pad printing
digital print
laser engraving
digital sticker
We also provide you a unique fold-able birdhouse. It has a compact form when it is folded. As it is fold-able and also categorized as a 3D puzzle, your company can give it to a wider segments. A fold-able birdhouse can be an educational tool as well.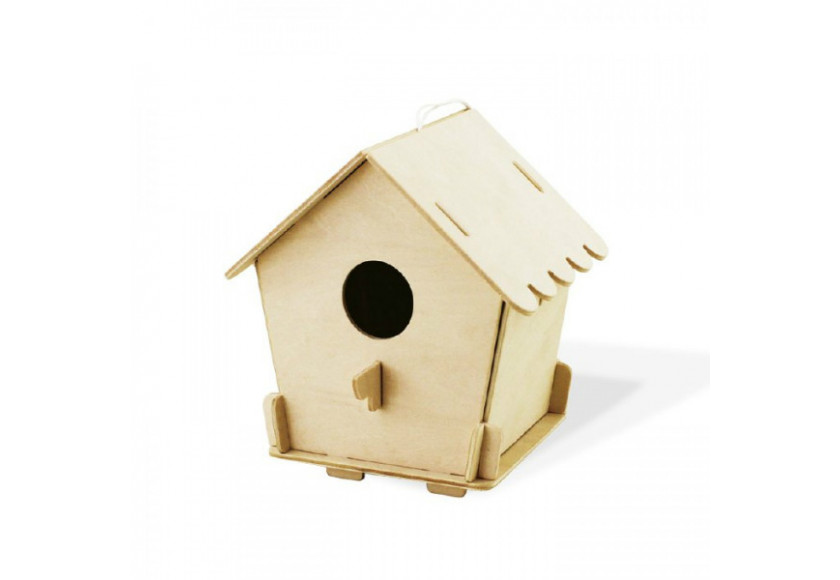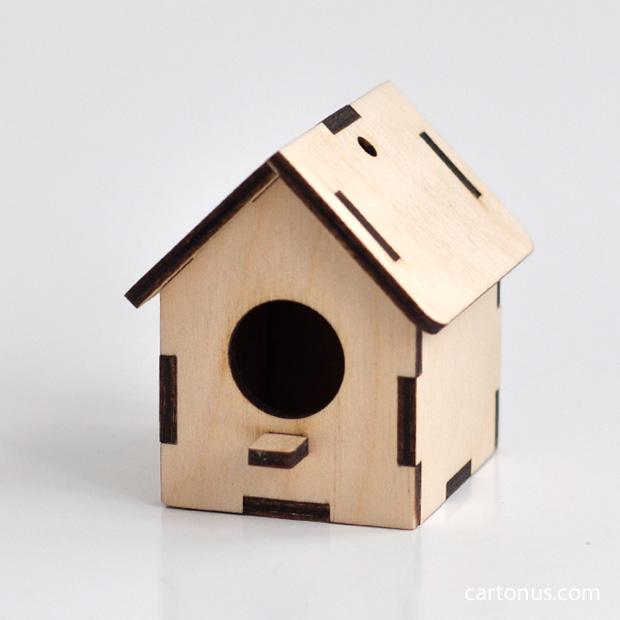 Any inquiry regarding the custom shape, size, color or a number of purchasing less than 200 pieces can also be discussed and done. Click here to search for some ideas for your custom birdhouses.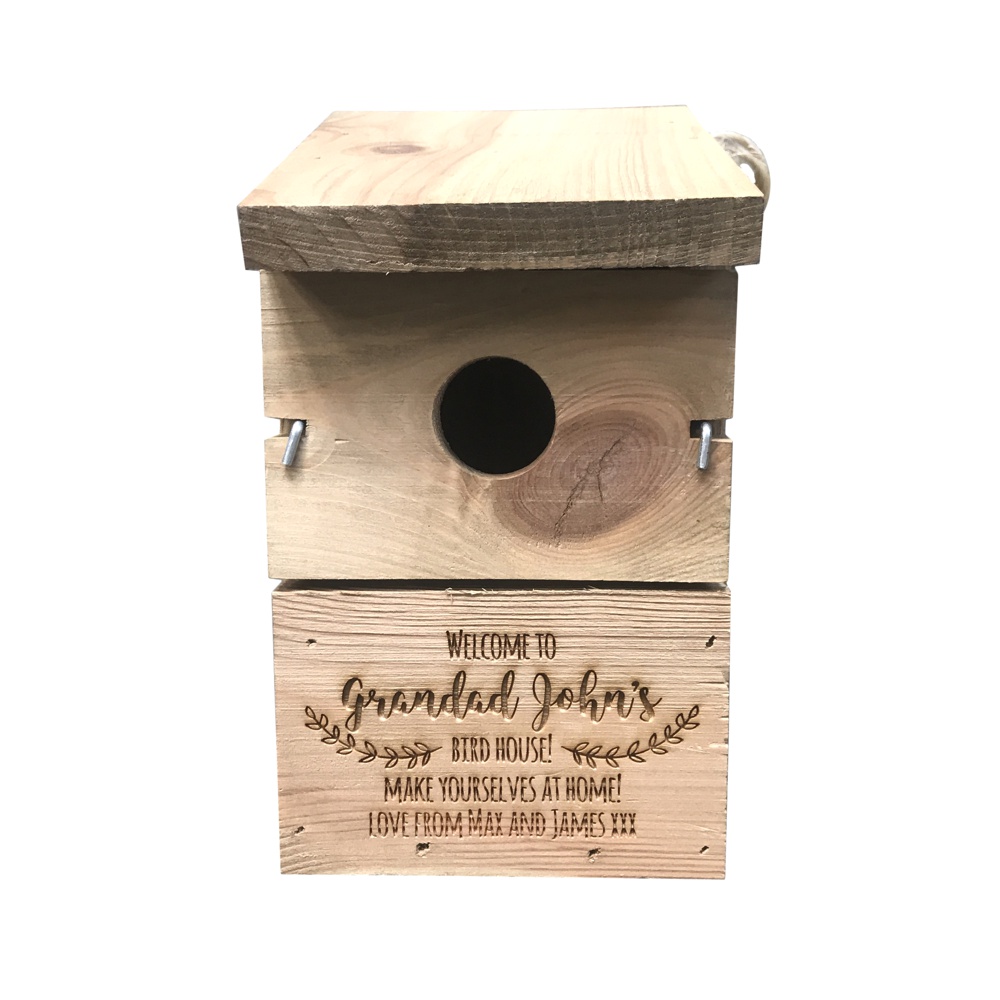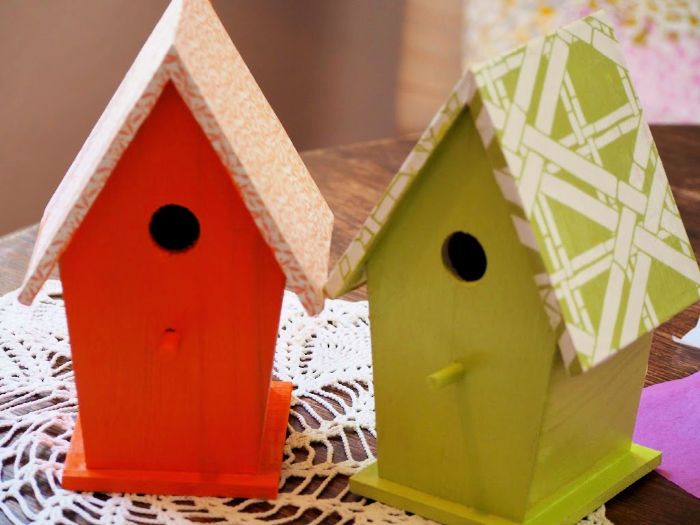 Grab your custom advertising birdhouses now!
Remember to personalize your birdhouses to promote your wildlife-care organizations or company. We are not only providing a custom advertising birdhouse but also any other promotional things according to your order.
So, are you interested in our offer and do you want to introduce as well as to promote your company and brand using custom advertising birdhouses? Do not hesitate to contact us for a price offer by email: sales@giftsservice.com
For our other products, please check it here
In the price request, please state the necessary information for the price offer such as : the quantity, color design or color combination, design and delivery time. Therefore, this information will help us to promptly process the price offer just for you.
We are looking forward to collaborating with you! Team Gifts Service