PROMOTIONAL KALEIDOSCOPES
Kaleidoscopes as Original Promotional Gift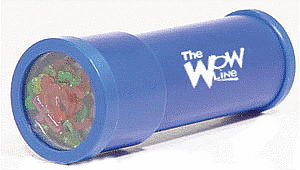 Promotional kaleidoscopes are a tubes of mirrors containing loose, colored objects such as beads and pebbles. The viewer looks in one end and light enters the other end, reflecting off the mirrors.
How Work Promotional Kaleidoscopes?
Promotional kaleidoscopes operate on the multiple reflections principle that several mirrors are attached together. Generally there are two rectangular lengthwise mirrors. Setting of the mirrors at 45°creates eight duplicate images, six at 60°, and four at 90°. As the promotinal kaleidoscopes tube is rotated, the tumbling of the colored objects presents the viewer with varying patterns.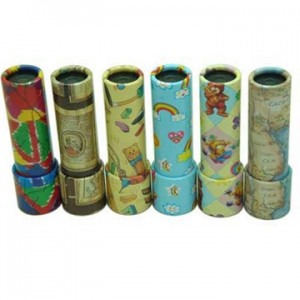 Promotional Kaleidoscopes Product Video
Check the video below and you can see how work promotinal kaleidoscopes and maybe that you would like to use promotionla kaleidoscopes for your next company promotion.

Kaleidoscopes for Your Promotional Purposes
Promotianal kaleidoscopes  are not only toys, but also a great promotional tool to brighten up your marketing strategy. If you are looking for promotional kaleidoscopes supplier who can provide you with custom printed kaleidoscopes best in choice and price, then your search ends here. With our promotional kaleidoscopes, you can have your company logo or name incorporated into these items. Promotional kaleidoscopes are great aids to marketing drives and are impressive given as promotional gifts to existing and potential clients.