WOVEN LOGO LANYARS
Woven Logo Lanyards
Woven logo lanyards offer very high quality for your messages. They use the same high-quality material as polyester lanyards, but instead of silk screening, design and texts are woven with thread into the lanyard, a process similar to embroidery. Woven logo lanyards look great with a relatively simple message, but more intricate designs will not be legible with this customized lanyard type.
0.75cm wide size lanyard works best for logo lanyard straps because it allows for more room to weave. More sizes are available.
Order from us, your logo lanyard strap will be completely custom made with any color, attachment and buckle. You can even add a custom logo for free!
Logo Woven Lanyards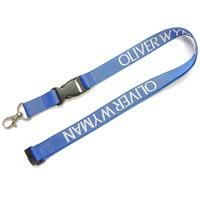 The logo is woven into the lanyard strap when the strap is manufactured by high- speed, computer-controlled woven machines.
Material: Twilled polyester
Size: 2cm x 90cm
Logo: Computer jacquard
Accessories: Metal hook + Breakaway buckle
Min Order: 500pcs
Logo Lanyards for Advertising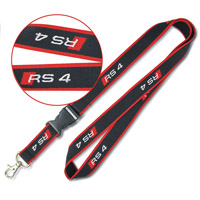 Logo woven lanyards are with elegant and exquisite computer jacquard logo, also can be done with traditional computer embroidery, very convenient to keep phone/card holder/ keys.
Material: Twilled polyester
Size: 2cm x 90cm
Logo: Woven logo
Accessories: Metal hook + Breakaway buckle
Min Order: 500pcs
String Logo Lanyards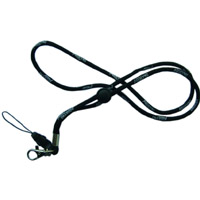 Made with soft-touch cotton, our string logo lanyards are one of the most cost effective lanyards for promotional purpose.
Net Weight: 12g/PC
Material: Cotton material
Size: 0.5cm x 90 cm
Logo: Computer jacquard
Accessories: Carbiner hook + Metal bean + Mobile attachment + Length adjustor
Min Order: 500pcs