PRINTED SKY LANTERNS
Printed Sky Lanterns
Nowadays, printed sky lanterns have become more and more popular throughout the world at various promotional events. These Chinese sky lanterns are relatively inexpensive and effective, as compared to other traditional promorional tools. Printed sky lanterns are ideal for displaying, promoting and advertising your brand name, logo or business texts.
Wholesale printed sky lanterns with good quality and cost expectations you can find here. Printed sky lanterns are available in all shapes, sizes and colors, from the smallest to the largest sky lanterns.
Find below spme of the most popular styles or contact us for your own custom made printed sky lantern.
Printed Sky Lanterns in Square Shape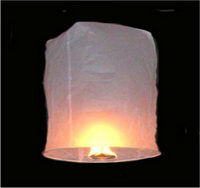 Constructed with non-flammable paper and bamboo frame, this square sky lantern is available in size 40cm in width x 110cm in height.
Available in custom printing.
Minimum order : 2000pcs
Production time : 20days
Printed Sky Lanterns with Logo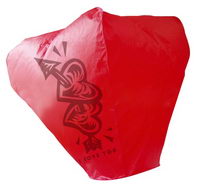 Constructed with non-flammable paper and bamboo frame, this printed sky lantern is one of the most popular styles with size 39*58*106cm.
Available in custom printing.
Minimum order : 2000pcs
Production time : 20 days
Football-Shape Printed Sky Lanterns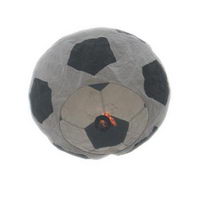 Constructed with non-flammable paper and bamboo frame, this football-shaped sky lantern is available in size 60cm in diameter. Good to celebrate world cup with it.
Minimum order : 2000pcs
Production time : 20 days
Printed Sky Lanterns in Custom Made Shape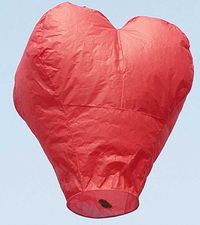 Constructed with non-flammable paper and bamboo frame, this custom made sky lantern is in sweet heart shape with size 39*110*106cm. Good to use it in wedding day.
Available in custom printing.
Minimum order : 2000pcs
Production time : 20 days
Flag Printed Sky Lanterns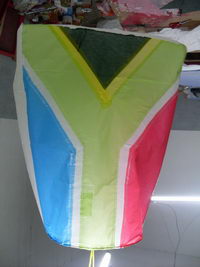 Constructed with non-flammable paper and bamboo frame, this flag printed sky lantern has aprox. size of 80cm in height and 50cm in width. Many country flag patterns are available.
Minimum order : 2000pcs
Production time : 20 days
Printed Sky Lanterns with Safe Rope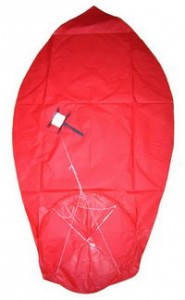 Constructed with non-flammable paper and bamboo frame, this printed sky lantern is tied with 45m long rope at the bottom for safety purposes. Also designed in mini size 30*58*98cm.
Available in custom printing.
Minimum order : 2000pcs
Production time : 20 days