CUSTOM MADE TABLE FLAGS
Custom Made Table Flags for Company Events
With the rapid increase in international conferences, meetings and formal dinner functions, the demand for custom made table flags has greatly increased.
Customized Options for Marketing Table Flags
Corporate custom made table flags are popular as a way of dressing a conference or seminar venue. Manufactured to order, these custom made table flags can be incorporated with any company logo or marketing message. They are an excellent way to reinforce your company identity in your clients mind. They also make great gifts.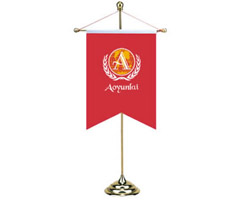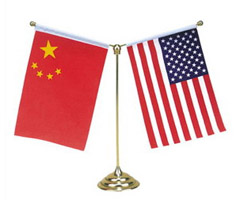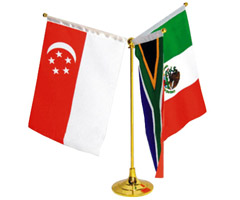 Material: paper, polyester, satin, or cotton.
Base: Zinc alloy or plastic base in 8cm dia and 28cm flagpole
Flag Holder: for 1 flag, 2 flags, 3 flags, 6 flags or more.
Standard Sizes: 10x15cm, 12x18cm, 14x21cm
Printing: Full color
Confection: Die cut
Min order 500pcs.
Price is as low as $1.49USD/PCS
Are you interested in others size of shapes? Please contact us for quotation.