CUSTOM MADE RETRACTABLE REELS
Custom Retractable Reels
We can make the retractable reels at your personal request. You can have your badge retractors made in different colors, shapes and materials for your preference, and have your logo imprinted and match your retractable reels with perfect standard hardware attachments to meet your promotional purpose.
If you have any questions of branded retractable reels, contact us and we will provide our expertise suggestion.
Custom Made Retractable Reels by the Categories
Click for more information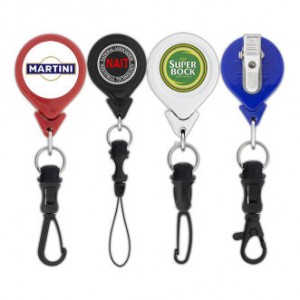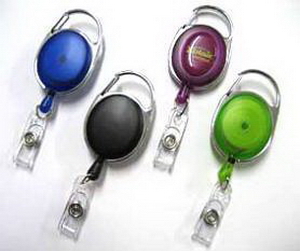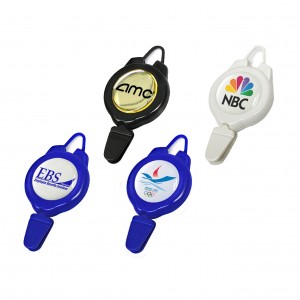 Custom Made Attachment for Retractable Reels
Various kinds of attachments are available for custom made rectractable reels to perform different functions! The hardware attachments of retractable reels include universal string, spring hooks, swivel spring hooks, badge clips, key rings, badge straps, bolt snaps and more.
Various Use of Custom Made Retractable Reels
Any unassembled or partial assembled retractable reel parts or custom retractor reels hardware supplies are available, like bare reels come with or without belt clips, badge straps, reel strings, reel cords, metal reel wires, alligator clips, cell phone strings, universal string hooks, USB flash drive connectors, triangle ring jumpers available for retractable reel's special application.