BRANDED LANYARS
Branded Lanyards with Printing
Business or retail employees, referees, lifeguards, hospital staff members, students, factory workers, seminar attendees or trade show attendees are frequently seen using branded lanyards to carry their badges.
Click for more information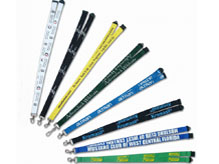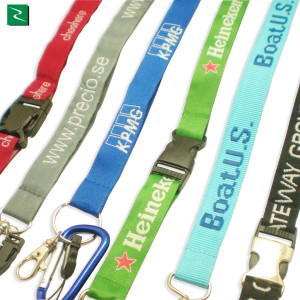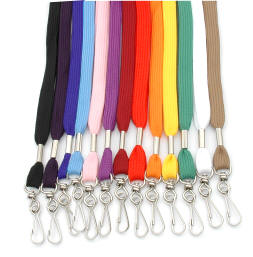 Branded Lanyards for Advertising
Branded lanyards with logo are very popular for promotions and gifts. We have many large companies order their logos imprinted onto the straps, while private individuals have a custom image printed for gifts. The customized lanyards string are one of the most affordable items to use for gifts and promotions.
Our custom printed lanyard is relatively inexpensive.
Branded Lanyards from Manufacturer
We are one of the leading branded lanyards manufacturers and wholesaler of quality blank & custom branded lanyards. Our goal is to provide you with the highest quality branded lanyards at the lowest possible prices. We offer plain and branded lanyards wholesale, which are used as event lanyards, office lanyards, school lanyards and trade show lanyards and more. Here, you will find our wide range of material, printing effect and attachments options for your customized logo lanyards and ID badge lanyards.