BLOOMING TEA MANUFACTURER
Blooming Tea From Manufacturer
Innovated from the concept of Nature, Health, and Simplicity, we are a leading art blooming tea wholesaler that have established for years and work with a modern Chinese art tea factory integrated with production and development. Our goal is to provide you with our fresh, high-quality Chinese art tea for a healthy lifestyle and wonderful tastes of tea.
Manufacturer and Supplier of Blooming Tea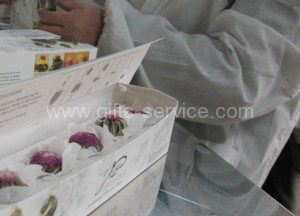 With a factory floorage of approximately 8000 square meters and up to 40 hectares of the planting area, we can offers green tea ,black tea ,white tea ,jasmine tea, and blooming tea with annual sales quantity over thousands tons. The tradition based blooming Chinese art tea has been innovated, well recognized for its nice appearance, fragrance and taste. We, as a professional art tea wholesaler is committed to invigorate the traditional tea industry, create quality brand and meet the market demands.
Chinese Art Tea Manufacturer
You can be rest assured that only the best is for our Chinese art tea. We will carefully select combinations of flowers and other flora, then woven together in a time-honored tradition to create a unique show of regeneration, as the flowers spring to life in the water during the steeping process.
Following the principle of "Quality and Honesty", we sincerely welcome more and more art tea sellers to work with us to develop a new field in the Tea Industry.
Production and Manufacturer of Blooming Tea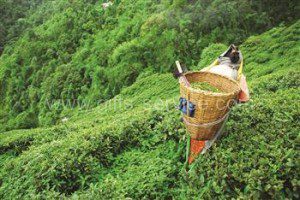 We do not pick on the day that has seen rain nor when clouds spoil the sky. Only pick tea only on a clear day. All there is to making tea is to pick it, steam it, pound it, shape it, dry it, tie it and seal it. From picking to sealing there are seven steps, and there are eight categories of shapes, from the leaves that look like a Mongol's boots to those that are like a lotus flower killed by frost.
Our artisans have crafted art teas to display fantastic shapes and views using a variety of flowers ranging from rose to lavender. The tea leaves are harvested at dawn and only the finest grades are tied together with premium flower buds before being dried and shaped.
Professional Blooming Tea Manufacturer
Professional blooming tea tasters check each batch of tea before it is inserted into the packing bag. Tea tasting is an art, not unlike wine tasting. Tasters slurp the tea to the back of their throats, atomizing the tea so that they can taste it and smell it at the same time. The tasters also examine the Chinese art tea leaves to check for cleanliness, purity, and freshness.
The tea must also meet our standards. Each tea is blended to achieve a particular taste and appearance. Therefore our recipes for Chinese art tea are strictly followed for consistency. Consistency is also maintained through computerized control systems that regulate the speed of the manufacturing machinery and heating processes.