ADVERTISING BOW FLAGS
Advertising Bow Flags for Exhibitions and Festivals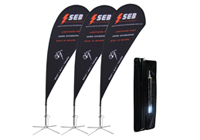 Advertising bow flags are the latest, new alternative to conventional flags. Telescopic and portable, they provide immediate impact. Feather flags and tear drop flags can be used for any display event such as forecourt display, exhibitions, festivals etc. When in multiples, bow flags can really be an eye catching wonder to behold! Advertising bow flags is great popular.As one of the most competitively priced systems on the market, the tear drop flags are all you need to create an eye-catching indoor and outdoor display.
Customized Options for Advertising Bow Flags
We provide all kinds of outdoor feather flags, printed tear drop flags and more shape flags. Below are shape options for adverstising feather flags. If you don't see the shape you want, contact us right now to make your own shape.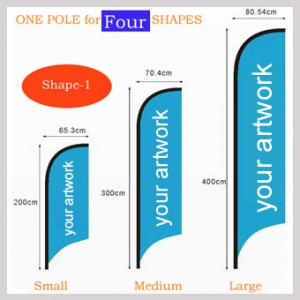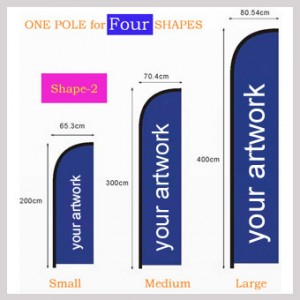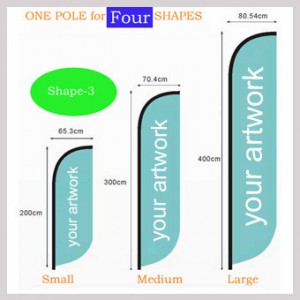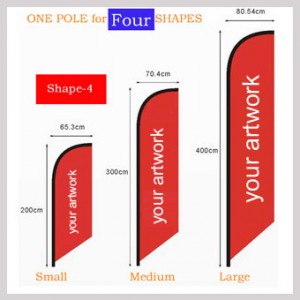 Material: Waterproof Polyester
Printing: Full color
Standard Size: 2m,3m, 4m, 5m in height
Shape Option: See above
100% fiber glass pole or aluminum pole with carry bag
Min order is 1pcs.
Price is as low as $39USD/PC
Are you interested in others size of shapes? Please contact us for quotation.