ADVERTISING BANNERS
Various Advertising Banners
When you want to make a strong statement, advertising vinyl banners or fabric advertising banners are the answer. Advertising banners are a cost effective way for any business, community, organization or group to promote information. Each advertising banner can be custom printed banner, big or small, is designed specifically to deliver durable eye catching images for indoor or outdoor use.
Banners for Your Company or Event Advertising
We can supply vinyl banners and fabric banners with custom designs at great wholesale price. These advertising banners come in a wide range of sizes, styles, colors and designs as per your requirements. Give us your artwork and our experienced team would finish your order with quality guaranteed! Click below to check your preferable style advertising banners for your next event
Click for more information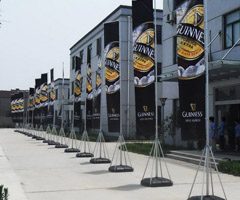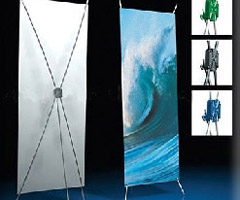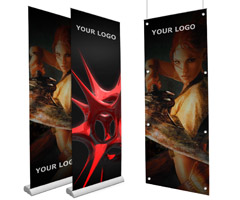 Advertising Banners Product Option
Below service is included in our products:
banner layout proofs for your acceptance
letter styles unlimited
unlimited color selection
add logos, graphics or photo images
custom banner sizes available
Show your Logo in the Advertising Banners
Today, advertising banners is a powerful, yet economical way to bring attention to your business, project or special event. You can reach thousands of viewers with advertising banners made in our state-of-the-art facilities.